How to UKC Register My Dog
There are a variety of options if you wish to register a single dog with UKC. Find the one that fits you best below: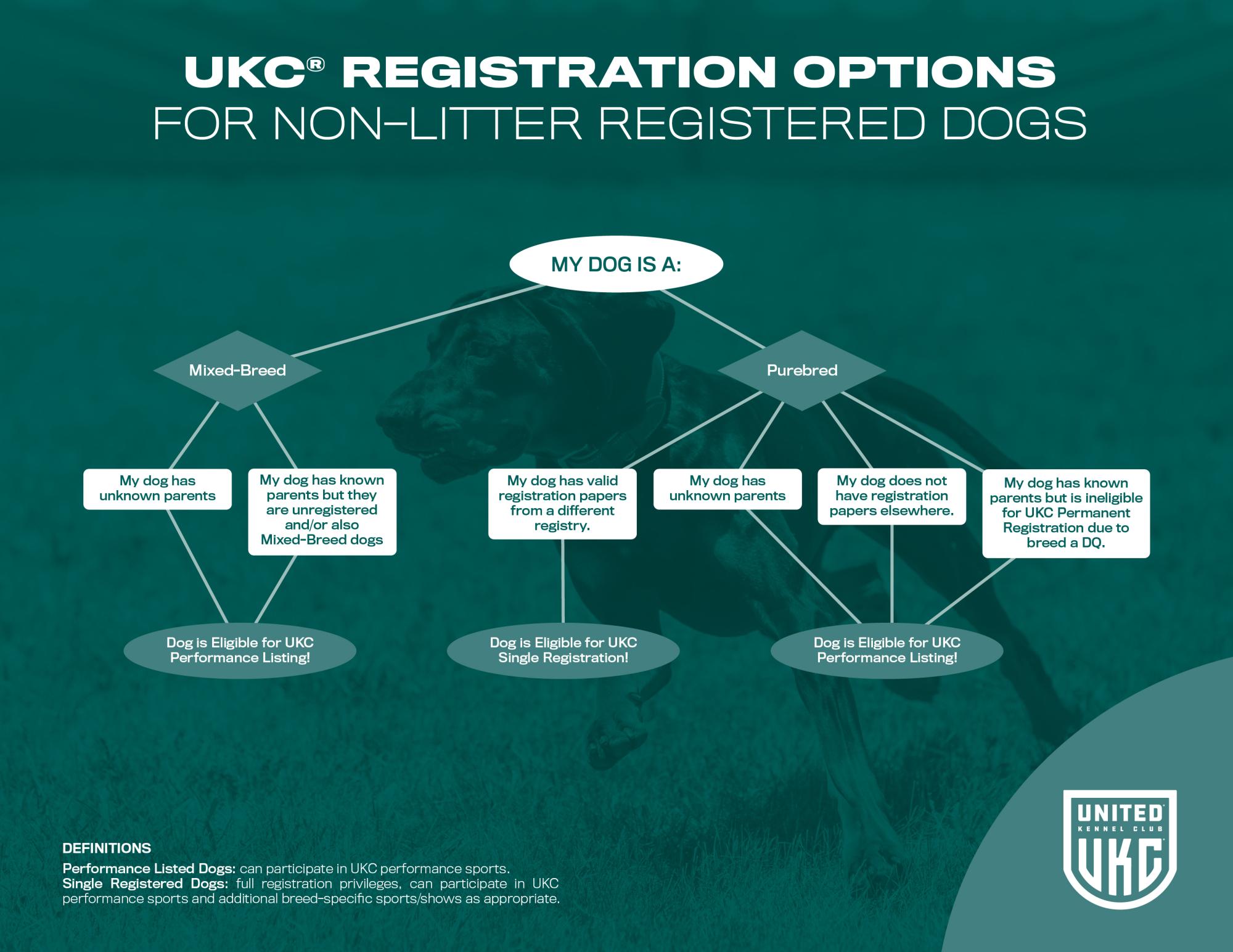 Ready to Register?
Go to Single Registration (your dog has credentials from another recognized registry)
Go to Performance Listing Registration (your dog has unknown parents and/or is a mixed-breed)
---
Papers in the Mail?
Please use a trackable shipping method. Track your shipment here:
Papers at UKC?
We are currently processing incoming regular mail received through June 6. Please allow 2-3 extra weeks for paperwork, in addition to UKC processing time, due to nationwide postal service delays.
Questions About Status?
Call UKC at 269.343.9020 or email UKC Registration.
---