October 8-10, 2021
Caldwell, Ohio
Noble County Fairgounds
2021 Event Info
All dogs must have qualified at a World Qualifying Event to be eligible for entry.
Entries for the Finals, along with the $40 entry fee, must be postmarked no later than Friday, September 17, 2021. A confirmation will be mailed to all entrants confirming their entry.
No refunds will be issued after the advanced entry deadline. You may substitute another dog registered in your name for a female that is in season or a deceased dog. Only other dogs that have qualified at a World Qualifying Event may be substituted.
All dogs advancing to the World Finals in Round 1a must confirm their entry by 7 a.m. local time on Friday
All dogs advancing to the World Finals in Round 1b must confirm their entry at the host club by 3 p.m. local time on Friday
This form is down for maintenance. Sorry for any inconvenience.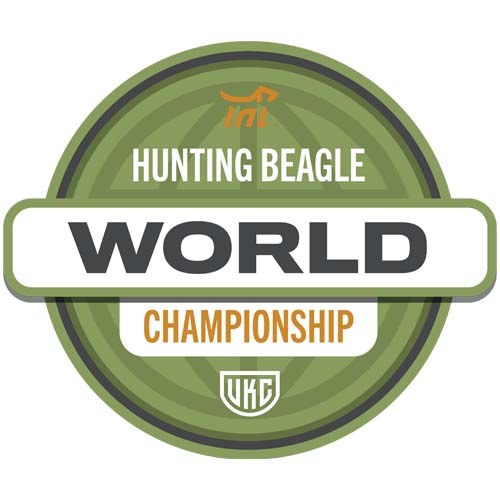 About Hunting Beagle World
This event offers three days of world-class competition. Participants compete for prizes provided by the event sponsors, as well as prestige; the World Hunt Champion and World Bench Show Champion are crowned.
Competitors in this annual competition start as part of a group of World Champion hopefuls, representing entries from all over the U.S. and Canada.
The field of hopefuls is narrowed to the best-of-the-best Beagles and handlers during the World Qualifying Events that take place across the country throughout the year.