UKC Tournament of Champions
Regionals: April 2 & 3, 2021
Finals: April 23 & 24, 2021
Entries open February 10th. Entry deadline: March 12th at 11:59pm ET.
See Who Is Qualified
See the list of Qualified dogs
This form is down for maintenance. Sorry for any inconvenience.
PRIZE PAYOUT SCHEDULE
64-DOG FINAL
TOTAL PURSE: $200,000
1ST: $50,000
2ND: $30,000
3RD: $20,000
4TH: $10,000
ROUND 2 NON-WINNERS (12): $3,500
ROUND 1 NON-WINNERS (48): $1,000
Get five cast wins on your dog at UKC Licensed nite hunts in 2020 to qualify for the UKC Tournament of Champions (spring of 2021).
Supported by increasing UKC Licensed nite hunt recording fees to $7 per dog starting in 2020, allowing an event of this level to be possible while keeping UKC nite hunts affordable for all.
Official 2021 Dates & Locations
Regionals: April 2 & 3, 2021
Entries open February 10th for all Regionals!
Northwest Region: Troy, IA
Northeast Region: Mt. Gilead, OH
Central Region - Lancaster, KY (newly added 1/26/21)
Southwest Region: Conway, AR
Southeast Region: Elberton, GA
Finals
Greencastle, IN April 23 & 24, 2021
PURPOSE
An incentive to boost nite hunt entries at UKC licensed events, targeting dogs finished to Grand Nite Champion and those who prefer monetary awards. Its also an opportunity that affords the average competition hunter to participate for the largest event purse in UKC history.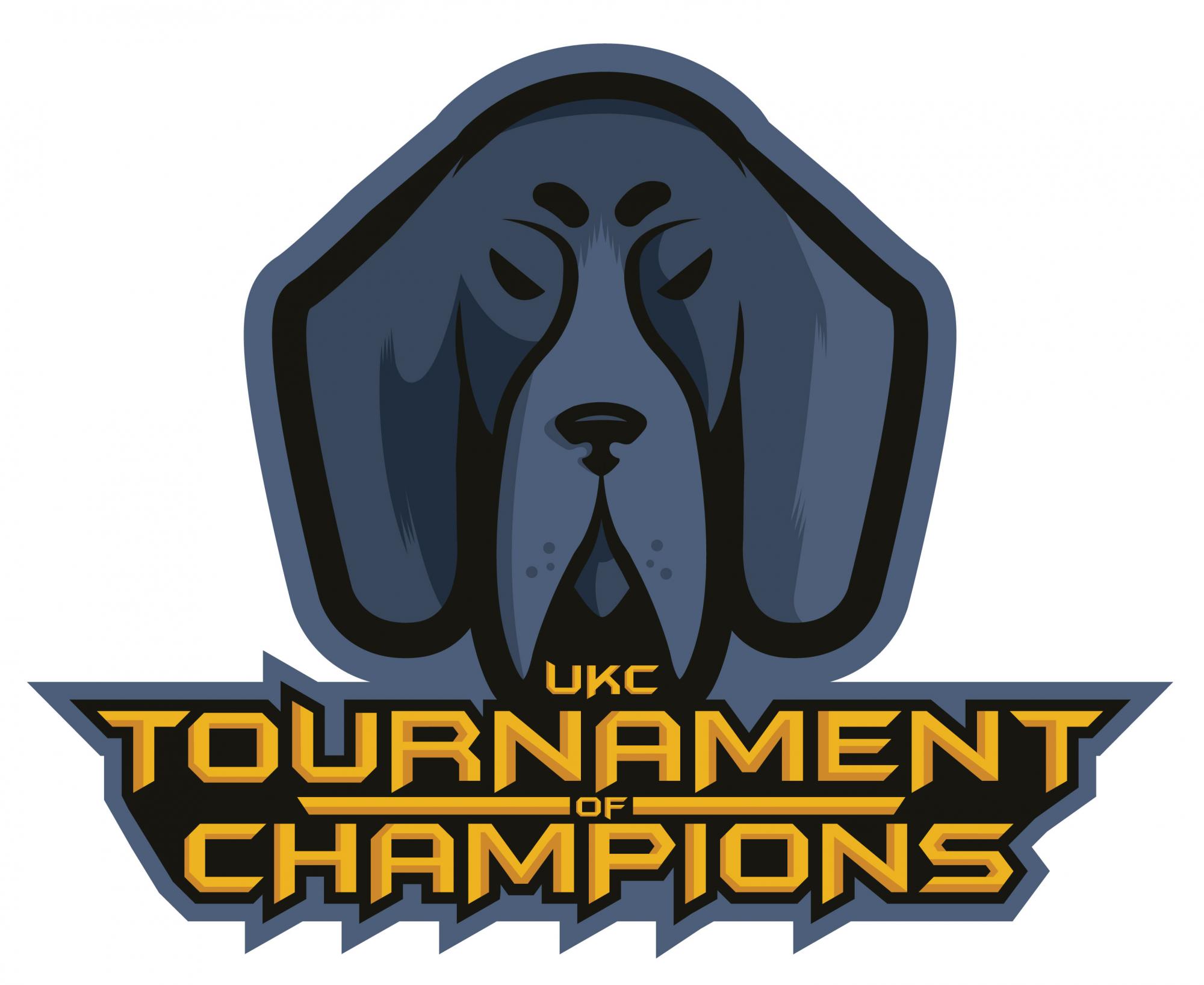 Notes
Any UKC registered coonhound accumulating at least five cast wins in the calendar year is qualified for the UKC Tournament of Champions. Advanced entry only.
The calendar year runs from January 1 through December 31 each year. The first year of qualification begins in 2020.
Find a Hunt Near You
The UKC Tournament of Champions is subject to all applicable federal, state and local laws and regulations. Void where prohibited, taxed or restricted by law. The UKC reserves the right to reject entries from countries, states and jurisdictions where such sweepstakes are prohibited or restricted. The UKC reserves the right, in its sole discretion, to refuse, disqualify or withdraw any entry at any time. The UKC will not be responsible for any injury, damage or loss of any kind arising out of your participation in the UKC Tournament of Champions. YOU AGREE TO RELEASE, DISCHARGE, AND HOLD HARMLESS UKC, ITS AFFILIATES, SUBSIDIARIES, EMPLOYEES, OFFICERS, DIRECTORS AGENTS AND ASSIGNS FROM AND AGAINST ANY AND ALL CLAIMS, LOSSES, INJURIES, OR DAMAGES RESULTING FROM PARTICIPATION IN THE UKC TOURNAMENT OF CHAMPIONS.