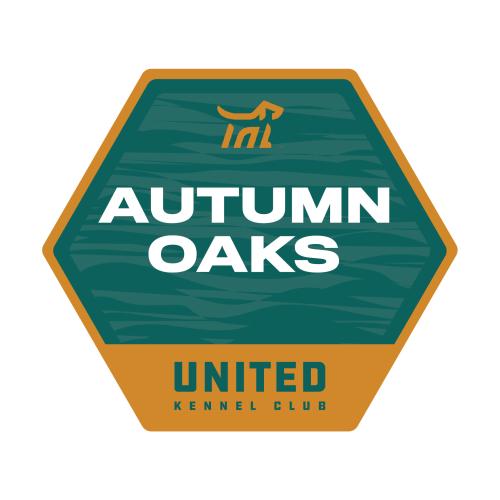 Second leg of the UKC Triple Crown Series
Official Partners

Results
Notes & Reminders
GRAND SIXTEEN: All Grand Nite Champions hunt on Friday night.
ATVs are strictly prohibited. Golf carts (rented or private), motorized scooters and mopeds must carry proof of insurance at all times. All drivers must be of an age to have a state issued driver's license. This will be enforced.
Free camping Thursday through Sunday. Pre-event camping fee collected at gate.
Please note that the Wayne County Fairgrounds is a designated non-smoking area.
Emergency Vet
VCA Northwood Animal Hospital
3255 North State Road 9, Anderson IN 46012
800.341.6111 or 765.649.5218
Hunt Club Support
Guide Support Provided By Area Clubs:
Wayne County CHA (Grounds) | Limberlost CHC | Bryant, Indiana | Shelby County Sportsmen Club | Shelbyville, Indiana | Van Wert County CHA |Convoy, Ohio |
About Autumn Oaks
The Event Where History Is Made
Founded in 1960 in the Midwest, Autumn Oaks is the granddaddy of all UKC events. The UKC National Grand Champions of the seven UKC recognized breeds are named at this annual hunt.
Autumn Oaks brings together the outstanding coonhounds from the United States and Canada to participate in a Nite Hunt and Bench Show. This prestigious event is held over Labor Day weekend each year. The location of Autumn Oaks is carefully selected on the basis of a club or clubs that can supply qualified guides, good hunting territory, and a fairground that has camping facilities, barns and meeting rooms to accommodate the thousands who attend. Autumn Oaks is a family affair and an event where old friends become reacquainted and new ones are made.
Autumn Oaks is a one-night hunt run off in two nights.
Prize Sponsors