October 22-23, 2021
Location to be announced soon!
A major event, by invitation only, just for Total Dogs!

To enter, all dogs MUST qualify prior to the event.
To take place annually starting in 2021. This exciting addition to our Total Dog program awards "Dogs That Do More™" by showcasing the versatility of purebred dogs. Altered dogs are eligible.
The UKC Total Dog Invitational event is the most distinguished event for Total Dogs, giving those hardworking dogs and owners the chance to compete for a grand prize of $10,000.
The two-day event will kick off with a full day of performance events, in which dogs will compete in multiple classes to gain performance points. All dogs that qualify in a performance event, will earn the right to compete the following day in a randomly selected conformation group where they will earn conformation points. Performance and conformation points will be calculated, and the 10 high scoring dogs will be announced at the evenings banquet. Payout goes through 10th place.

Important TDI Documents
TDI Official Rules & Points Schedules (PDF)
Download Club RQE application (PDF)
Additional Event Info
What is a UKC Total Dog?
A UKC Total Dog displays equal parts temperament, function, and structure.
The UKC Total Dog philosophy places an emphasis on dogs who shine in multiple disciplines. A sound, well-bred, well-adjusted dog can easily transition from the show ring to a performance event. They have the looks to excel as a proper specimen of their breed, while also having the brains and ability to perform athletically in a variety of sporting events.
How Do I Qualify My Dog?
All dogs must be pre-qualified by earning a Total Dog award at a Regional Qualifying Event (RQE) held between September 1, 2020 and August 2, 2021. UKC Classics are considered RQEs. UKC clubs that are planning an event featuring conformation plus a performance event may apply to be considered an RQE. A total of 12 RQEs will be held throughout the year.
Can My Club Host an RQE?
Clubs must apply to hold an RQE using the RQE Application by November 19, 2020. Email completed applications to scheduling@ukcdogs.com or mail to the UKC office (ATTN: All-Breed Sports).
Event Committee
Superintendents: UKC | Email UKC
Eligibility Disclaimer
The contest is subject to all applicable federal, state and local laws and regulations. Void where prohibited, taxed or restricted by law. The UKC reserves the right to reject entries from countries, states and jurisdictions where such sweepstakes are prohibited or restricted.
The UKC reserves the right, in its sole discretion, to refuse, disqualify or withdraw any entry at any time. The UKC will not be responsible for any injury, damage or loss of any kind arising out of your participation in the UKC Total Dog Challenge. YOU AGREE TO RELEASE, DISCHARGE, AND HOLD HARMLESS UKC, ITS AFFILIATES, SUBSIDIARIES, EMPLOYEES, OFFICERS, DIRECTORS AGENTS AND ASSIGNS FROM AND AGAINST ANY AND ALL CLAIMS, LOSSES, INJURIES, OR DAMAGES RESULTING FROM PARTICIPATION IN THE UKC TOTAL DOG CHALLENGE. Except where prohibited by law, by accepting a prize, winner grants UKC a perpetual, worldwide, royalty-free license to use winner and his/her dogs name, photograph, voice and/or likeness without further authorization, compensation, or renumeration of any kind for promotion and other publicity purposes in any and all media now or hereafter known throughout the world.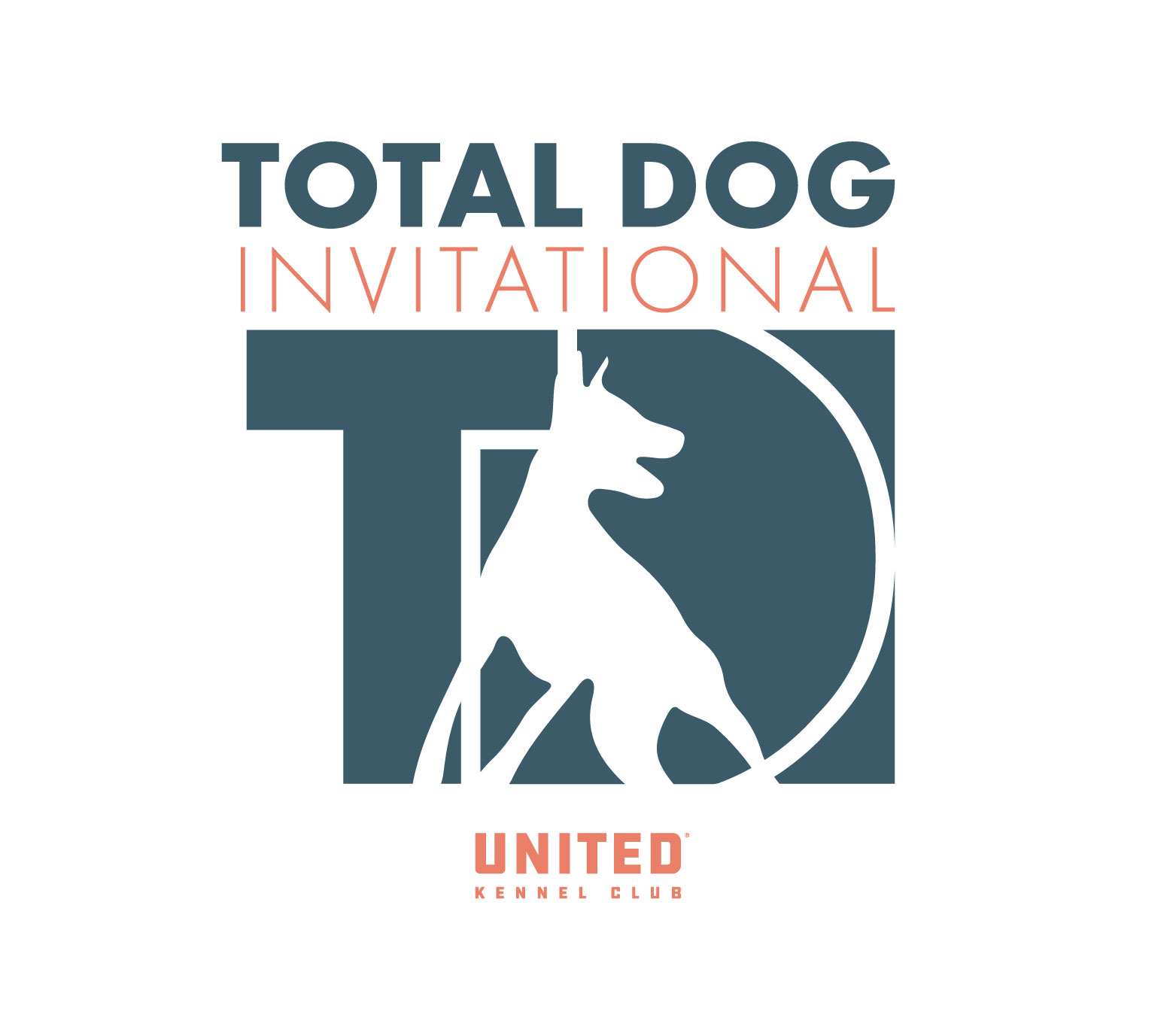 Event Reminders
Club RQE application deadline: November 19, 2020
Competitor qualification window: September 1, 2020 - August 2, 2021
About
To earn a Total Dog award at a UKC show, a dog must place in a performance and conformation in the same day or weekend. The combined ability to compete in multiple disciplines is a testament to training, breeding, and time spent. Historically, UKC Classics and UKC Premier offer the largest Total Dog competitions. Building on the importance of recognizing the well-rounded dog, the UKC Total Dog Invitational is an entire event dedicated solely to Total Dogs. The pre-qualification requirements encourage competition and training in the year leading up to the TDI, and the points-based placements at the TDI ask for precision and teamwork between dog and handler throughout the weekend. A $10,000 first place prize