June 15-19, 2022
Kalamazoo, MI
Kalamazoo County Fairground, 2900 Lake St, Kalamazoo, MI 49048
Interested in having a vendor booth at the Premier Nationals? Please send an email with your booth and product description to vendors@ukcdogs.com for an application.
Get ready for 2022!
Save the date! Download 2022 event flyer (PDF) - added 8/2/21
Important 2022 Documents
2022 Specialty Show Application Added 10/13/2021
This form is down for maintenance. Sorry for any inconvenience.
Event Committee
Superintendents: UKC | Email UKC
Crating Reservation Info

Crating reservations will be taken after entries close. Online reservations will be available.
Grooming spaces are $70 per 8x10 space
Performance crating spaces are $30 for a 3x4 crate space.
Spaces will be assigned by UKC
Exhibitors must follow all crating and grooming rules. Free outdoor spaces will be available under a grooming tent. Extra indoor spaces, if available, will be available on a first-come, first-served basis at the event.
Details
The Premier Nationals will be held on June 16, 17, 18, and 19, 2022 in Kalamazoo, Michigan. Specialty shows will be offered at the Kalamazoo County Fairgrounds on Wednesday, June 15. The 2021 Top Ten and All Stars qualifiers will be invited to compete for top honors on Thursday, June 16. UKC-licensed Conformation (regular and Altered), Obedience, Rally Obedience, Dock Jumping, Agility, Weight Pull, Precision Coursing, Drag Racing, Nosework, and Lure Coursing events will be offered on June 17, 18, and 19. Join us for the Total Dog competition on Saturday, June 18 and a special Best of the Best competition on Sunday, June 19!
All events will be held at the Kalamazoo County Fairgrounds, 2900 Lake St, Kalamazoo, MI 49048.
News
(0) recent articles found
View Archived 'Premier News' >
Results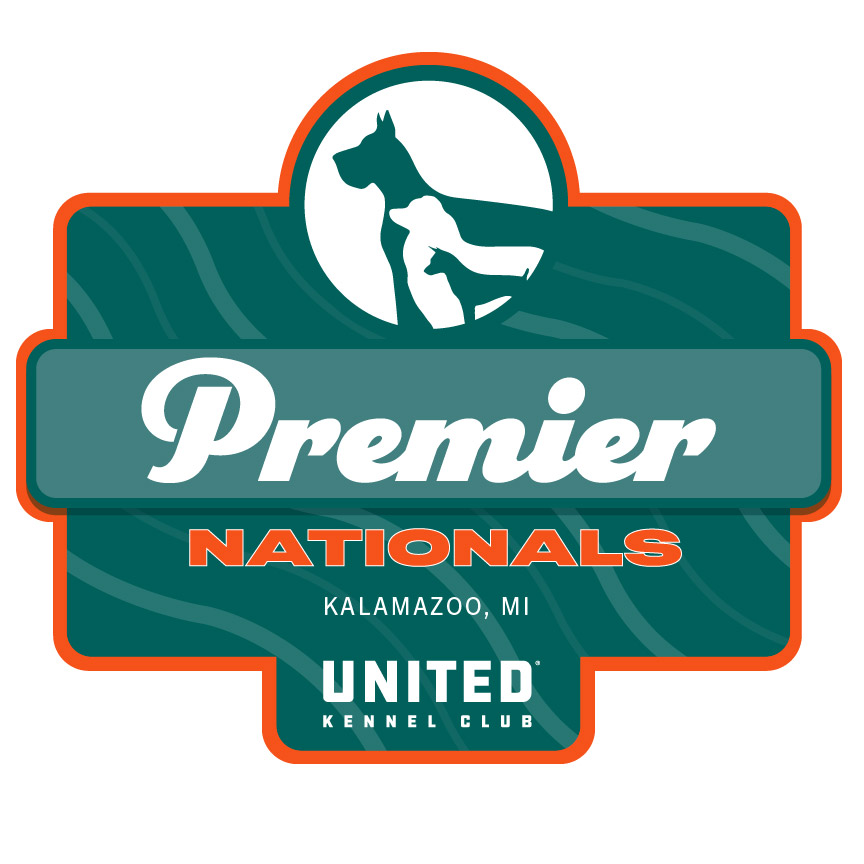 About UKC Premier
This annual event features thousands of dog entries, generally representing over 150 different breeds. At UKCs PREMIER Dog Show, expect to find UKC conformation and performance events. PREMIER is the forum for UKC to showcase their philosophy of the Total Dog, in which a dog should not only have the beauty necessary for the traditional show ring but also the ability to perform the functions and duties for which its breed was originally created. To earn a coveted Total Dog award at PREMIER, dogs must place in a conformation and performance event during the weekend, which proves them as social and athletic companions who also fit their breed standards. Due to this focus on active, capable canines as representations of their breed, the UKC PREMIER Dog Show, which began in 1994, is regarded by many as a benchmark event for dog enthusiasts seeking to compete among the best in the world of competitive dog events. Spectators are welcome to attend this annual event!