April 20-23, 2023
Muskingum County Fairgrounds, 1300 Pershing Road
Zanesville, Ohio
About Hunting Beagle Nationals
The UKC Hunting Beagle National Championship brings together the outstanding Hunting Beagles and handlers from the United States and Canada to participate in the Hunting Beagle Programs largest Hunt and Bench Show. This prestigious multi-day event is directly sponsored by United Kennel Club. The location is carefully selected on the basis of a club or clubs that can supply qualified Judges, good hunting territory, guides, and a facility to accommodate the hundreds that attend. The National Championship is a family affair and an event where old friends become reacquainted and new ones are made.
Interested in having a vendor booth at the 2023 UKC Hunting Beagle Nationals? Please send an email with your booth and product description to vendors@ukcdogs.com for an application.
This form is down for maintenance. Sorry for any inconvenience.
Event Details
2023 Hunting Beagle Nationals - Event Ad (PDF)
Local Hotel Accommodations
Super 8
Address: 2240 National Rd., Zanesville, OH, 43701
P: 740.455.3124
Best Western
Address: 4929 East Pike, Zanesville, OH 43701
P: 740.453.6300
Quality Inn and Suites
Address: 500 Monroe St, Zanesville, OH 43701
P: 740.455.3124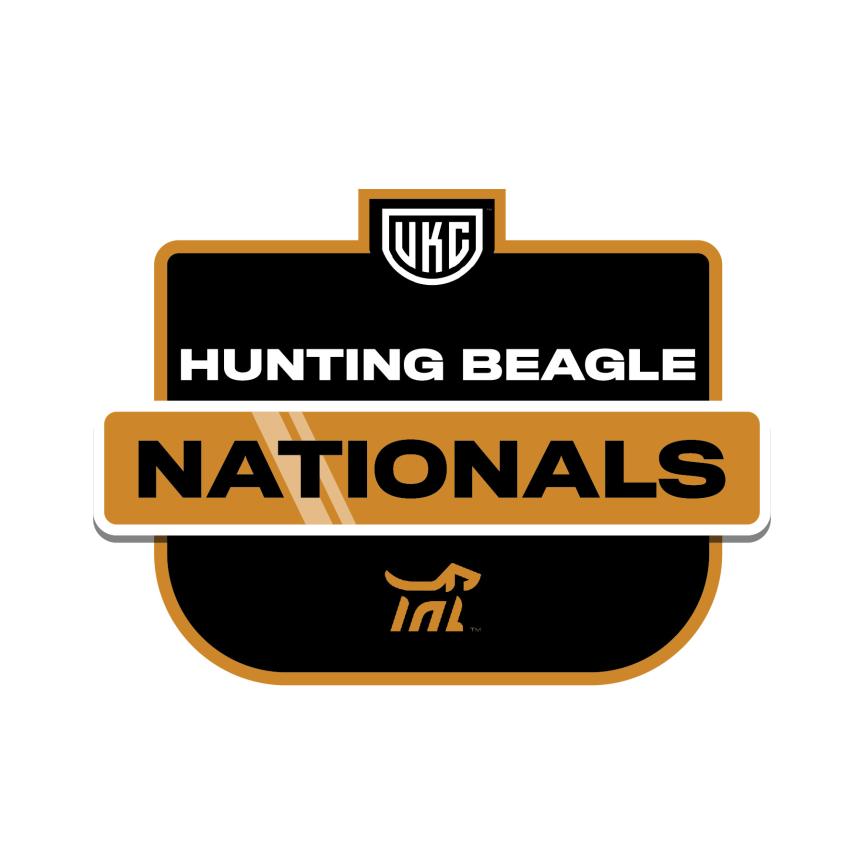 Official Partners

Contacts
For UKC information, contact: Beagle Field Operations, United Kennel Club, (269) 343-9020
agingerich@ukcdogs.com, www.ukcdogs.com
Results