Meet the 2019 Autumn Oaks Judges!
July 30, 2019
Join us in welcoming these fine judges for Autumn Oaks 2019!
Katherine B. Shorter
Kathys interest in showing animals began in 4H with horses and dairy goats. Under the Dach Lair banner, she and her parents (Dr. David & Chirpie Birdsall) began showing coonhounds in the early 1980s and have been blessed with good hounds and much success. Multiple Overall National Grand Champions and World Show Champions have been bred and shown by the Dach Lair team. Kathy began judging coonhounds around 9 years ago and has had the privilege of judging at Autumn Oaks three times. She also had the honor of crowning the Overall National Grand on two of those occasions.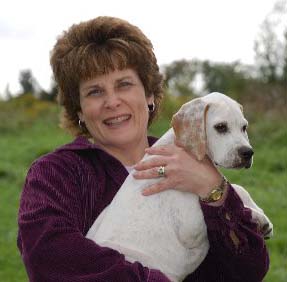 Kathy Shorter

Pointers were added to Kathy's home in 2002. Her pointers have had success in conformation, agility, obedience, rally and field work. Kathy believes in the Total Dog Philosophy and chairs the Versatility committee for the American Pointer Club. Winning the Top 10 UKC Invitational with three different dogs, obtaining performance titles with her dogs and her wins at the Autumn Oaks and the American Pointer Club National Specialty are some of her most memorable achievements.
Kathy is a UKC Multi-Breed judge and UKC Coonhound Bench Show judge. She is approved to judge most UKC breeds along with Junior Showmanship. She had the honor of judging the 2014 Overall top ten finals at UKCs prestigious Premier Dog Show. She has also judged at UKCs Gateway Multi-Breed Shows. Last spring, Kathy was invited to judge Sweepstakes at the American Pointer Club National Specialty.
Kathy also shares her home with 3 border terriers and 2 mini wirehaired dachshunds which are the comic relief of the household and keep the pointers in line. Both of these little breeds have proven to be loads of fun inside and outside the show ring. Kathy and her husband Andy celebrated their 30th wedding anniversary last year. Their daughter Pat is a graduate student at Louisiana State University.
John Booth
Over the years, John bred many different breeds; but Poodles ( Toys & Miniatures ) and Toy Fox Terriers predominated my breeding program. John has judged for the United Kennel Club since 2002.
He started breeding Siberian Huskies in 1975, started showing a Schipperke in conformation in 1984 and started showing the same Schipperke in Obedience in 1985.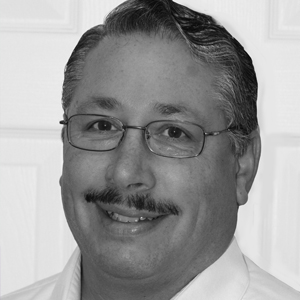 John Booth
Besides conformation, he has shown his dogs in Obedience and Rally.
John stated, "I have always loved caring for and breeding many different critters. Showing dogs was a good fit for me, so I have been involved in dog shows since 1984. Over the past 43 years, I bred over 100 dogs that earned a title in conformation or performance or both. Several of my conformation dogs were awarded Best In Show."
Connie Hogan
Connie is the daughter of the late Eugene and Teresa Chiari of Nanty Glo, PA. She is the youngest of five siblings and has been hunting and showing coonhounds for 20 years. Connie has worked for the American Red Cross Blood Services for 21 years. They have one daughter, Autumn, who is 16 years old. Autumn is active with 4-H, is a pro staffer for 4 major archery equipment companies and participates in the high school marching band as well as hunting and fishing with Connie and Scott.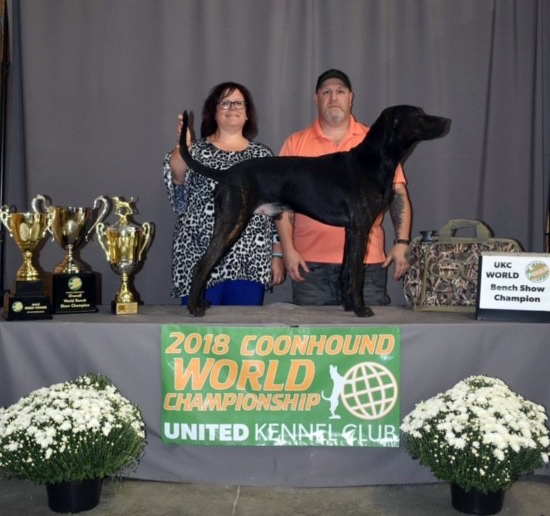 Connie Hogan
Connies first major coonhound event was Autumn Oaks 1999. That is where the journey began. Since then, Connie has enjoyed raising and training their coonhounds for the water races, field trials, bench shows and night hunts, with her favorite event being the water races. Connie is an active member of the NPHA and has been a member of the NRHA, BBOA, BBCHA and the TWB&FA. Her love of the coonhound made her eager to learn more about the structure, movement, ability, etc. which is why she decided to become a bench show judge. Upon gaining her license, she has had the opportunity to judge local events, state championships and the Winter Classic.
She has won several state titles, breed days King and/or Queen and a few major Coonhound bench shows with the 2018 World Championship win being her most memorable. She won overall with her Plott male, Donner.
With the knowledge from the seminars, continued educational readings, judging major and state level events, advice from seasoned handlers and many Coonhound mentors, Connie is eager to judge the 2019 Autumn Oaks bench show and wants to thank UKC for this great opportunity.
Scott Hogan
Scott is the son of the late Wilbert James Jim and Fonda Hogan of Salix, PA. Scott resides in Windber, PA with his wife, Connie, of 20 years and his 16 year old daughter, Autumn. Scott started competitive hunting and showing coonhounds when he was 12 years old and enjoys all other avenues of hunting and fishing as well. He has been employed by the Pennsylvania Department of Corrections as a training lieutenant for almost 20 years and has been a long-time member of the National Plott Hound Association. Through the years, he has also been a member of the BBOA, BBCHA, NRHA, and TWB&F associations as well. He is also the president of the Cambria Houndsmen in Salix, PA.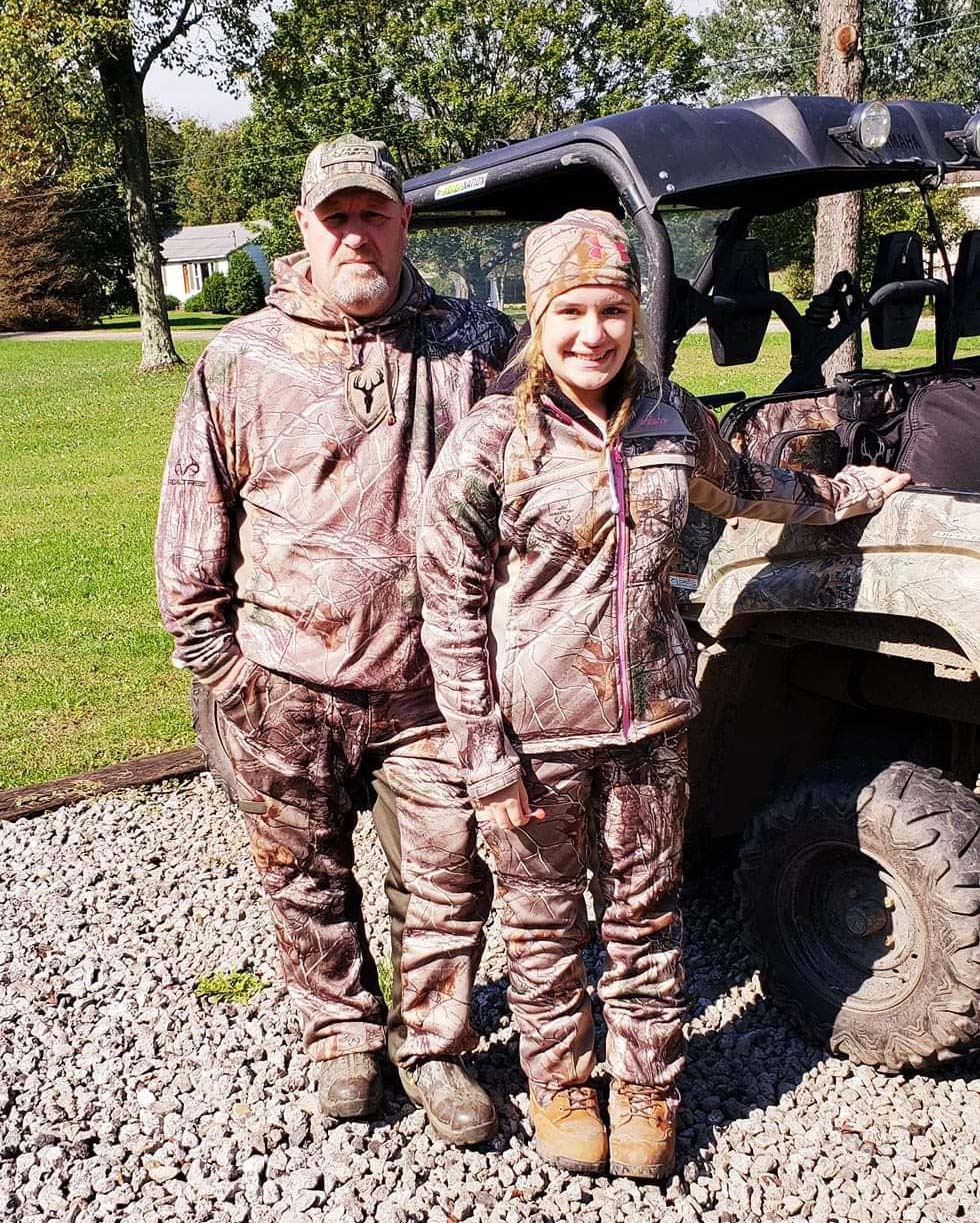 Scott Hogan
Scotts first coonhound was a Bluetick, but he is known for not being colorblind when it comes to the looks and ability of a good hound. He strives to produce dual purpose hounds. Scott has won numerous times in all divisions at Autumn Oaks, the Winter Classic, the Grand American and has achieved back to back breed wins at the World Championship with their Plott, Donner. Scott has won King and Queen a number of times at Plott days in addition to several state championships.
Scott has judged the Winter Classic, breed days, as well as state championships and numerous breed sectionals. He is looking forward to having the opportunity to judge the coonhounds presented to him at "The Event Where History is Made."
A Kalamazoo, Michigan-based company founded in 1898, United Kennel Club is the largest all-breed performance-dog registry in the world, registering dogs from all 50 states and 25 foreign countries. Celebrating the unique Total Dog philosophy, UKC events highlight the instincts and heritage of dogs that look and perform equally well, as more than 60 percent of its annually licensed events are tests of hunting ability, training, and instinct. United Kennel Club prides itself on its family-oriented, friendly, educational events, welcoming both purebred dogs and dogs of unknown ancestry.
Back to Coonhound News >