Receive Temporary Listing Numbers Via Text Message!
Convenience in the palm of your hand!
March 29, 2018
Source: UKC Show Operations Department
Phone: 269.343.9020
Email: showoperations@ukcdogs.com

Always with an eye for providing you with the most up-to-date services, United Kennel Club is pleased to announce text message updates for Temporary Listing (TL) numbers!
Already much faster due to automatic, online processing, now the TL application processes has been additionally improved receive the TL number as a text message!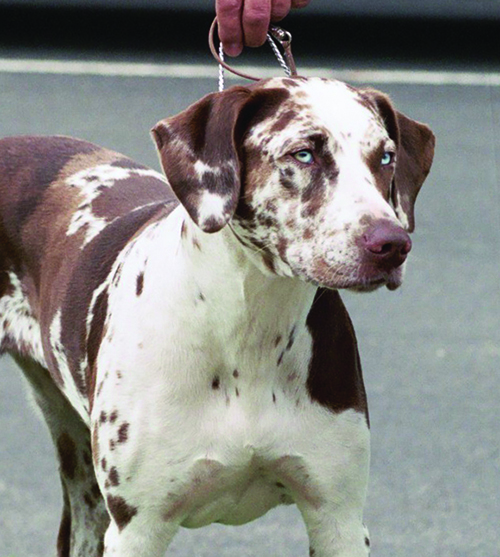 Do you have a show or performance event coming up this weekend but your dog is not UKC registered yet? No problem! Apply for a TL online, and receive a text within minutes!
If you choose to receive your TL via text, simply supply a valid cell phone number when the TL request is submitted online, and you will receive a text message with the dogs TL number within minutes! This service is available in the U.S. and Canada. Standard message and data rates apply. With this text message service, UKC customers will be immediately informed of their dogs' TL numbers. The phone number provided with your TL request will not be stored by UKC and will be used only to update you as to the completion of your TL number. Customers choosing to opt-in for text message updates will receive an email with the information as well.
Apply for a Temporary Listing Number
About Temporary Listing numbers: A TL is used when a dog is not permanently registered and does not have a UKC Performance Listing (PL) number. The TL allows the dog to compete in events, on record, though not yet fully registered. TL numbers are valid at events licensed through the UKC Show Operations Department and Pointing Dog program only. TL numbers are not valid for events held under the rules that govern licensed Coonhound or Beagle events. Any wins, titles earned, Top Ten points, or All Star points will not reflect on the dogs record until it is permanently registered/listed. If the dog is not able to be permanently registered/listed, any wins or points earned on the dog's TL number will be invalid.
A Kalamazoo, Michigan-based company founded in 1898, United Kennel Club is the largest all-breed performance-dog registry in the world, registering dogs from all 50 states and 25 foreign countries. Celebrating the unique Total Dog philosophy, UKC events highlight the instincts and heritage of dogs that look and perform equally well, as more than 60 percent of its annually licensed events are tests of hunting ability, training, and instinct. United Kennel Club prides itself on its family-oriented, friendly, educational events, welcoming both purebred dogs and dogs of unknown ancestry.
Back to Pointing Dog News >