2021 UKC Coonhound World Championship Bench Show Judges
Curtis Peace & Tricia Snedegar
June 1, 2021
The UKC Coonhound World Championship takes place September 23-25, 2021 in Peru, Indiana
UKC Coonhound World Championship Bench Show Judging Procedure
All hounds show together regardless of degrees.
Males and females are shown separately.
In Round 1, one male and one female will be selected from each breed to move on to Round 2.
In Round 2, one male and one female will be selected, from all the breed winners, to move on to the Final Round.
In the Final Round, the judge will select one hound as the World Champion. The other dog will be recognized as the Opposite Sex winner.
Curtis Peace will judge Round 1. Tricia Snedegar will judge Round 2 and the Final Round.
Curtis Peace - License #1410
Curtis Peace has been selected to judge the first round of the 2021 Coonhound World Championship Bench Show in Peru, Indiana on Saturday, September 25th. In round 1 all males in each breed will show together in the same class regardless of degrees, followed by all females of the same breed.
Born in 1961 in New Kent, Virginia Curtis grew up on the family farm, where his dad also had lots of hounds. They would work in the spring, summer, and fall and then hunt all winter and thats where Curtis fell in love with the hounds.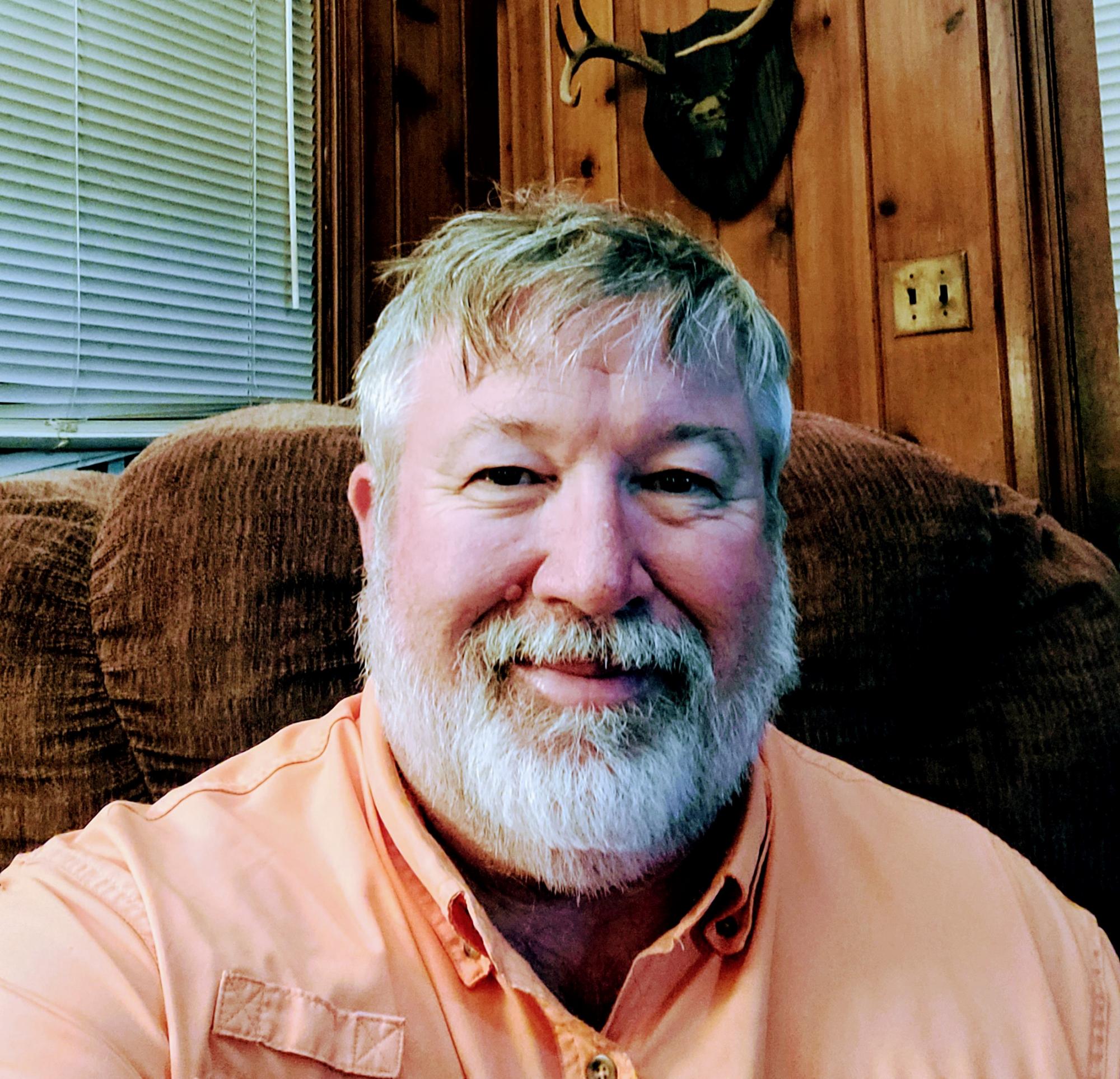 Round 1 UKC World Bench Show Judge, Curtis Peace
He got his first B&T coonhound in the late 70's, which was a grade dog that he had a lot of fun starting out with. In the early 80's he got his first registered B&T hound and soon after that is when he met Doc and Chirpie Birdsall, whom he says he owes everything to. Curtis says, because of them I got to hunt and show some of the finest hounds I have ever seen.
He goes on to say; "I have learned theres so much more to a dog than four feet and legs. And through hounds, I have met a lot of people and made a lot of friends in all breeds. When asked what makes a good show dog, I follow this principle.
#1 Breed Standard
#2 Bone Structure (angulation)
#3 Muscle Tone (in shape)
#4 Conformation (movement)
I would like to thank UKC for this opportunity."
Tricia Snedegar
Vermontville, MI
Tricia was born with the Treeing Walker coonhound deep in her veins. Her grandfather Lester Nance is a founding father for the breed in UKC as well as her parents dedication to the breed for over 60 years. Though Treeing Walkers are her main breed, she also breeds, exhibits and pleasure hunts her American Leopard Hounds and Bluetick Coonhound. Her entrance into a show ring was at the young age of 6 behind that of a Yorkshire hog, and she spent over 15 years exhibiting and judging livestock. In the early 1990's Tricia made her first bench show exhibition in Owen Sound Canada for the Canadian Open Bench Show alongside her mother Beth. She has been dedicated in exhibiting all 7 of the coonhound breeds in conformation and bench shows ever since. Her greatest accomplishments have been World champion wins in UKC, PKC and AKC with 5 various coonhounds; a recent trip to Oslo, Norway to exhibit her bred-by Treeing Walkers and earn Norwegian Champion titles; being the first Treeing Walker Coonhound to be seen live from the Westminster Kennel Club Dog Show in New York City's Madison Square Garden, and the families 2002 World Nite Hunt Championship win.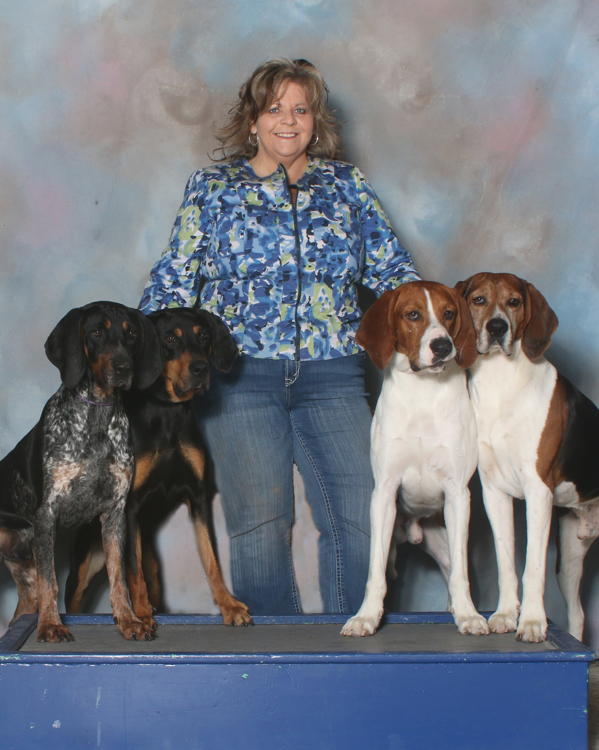 Round 2 UKC World Championship Bench Show Judge, Tricia Snedegar
Tricia has spent the past 25 years involved in coonhounds. She was PKC's Bench Show Director for many years as well as assisted in reporting the hunt results; has managed bench shows in conjunction with conformation events and vice versa; and recently was honored to present the Treeing Walker Coonhound in a judges seminar held in Raleigh, NC. Her fondest joy is promoting the youth and new people in the sport of bench and conformation events. She is currently the Bluetick Breeders of America Membership Director and manages the bench and conformation show at National Bluetick Days.
"I passionately believe that education is the key to success. We must educate ourselves on the breed standard and adhere to it as it is the blueprint of who we are and what we need to be. Education on correct structure and how the parts of the hound operate is important for sustainability in the woods, as well as get involved in current situations that effect our sport and the ownership of the coonhound. Tricia has had honors to judge the Lee Crawford Invitational, Redbone and Bluetick breed events, as well as many local events across the Midwest.
"This is a great honor for me as my mother judged the final round a few years back, therefore I want to extend my gracious appreciation to UKC for asking me to judge and select your 2021 World Bench Show Champion. Exhibiting at the World is one thing but having this opportunity to admire the final breed selections and careful select the hound that is most correct to their standard is a dream come true. Good Luck to all involved."
Guided by the belief that dogs make a difference by being the best partner a human can have in the field, on the job, or in a competition event, UKC is a community for people and dogs to pursue excellence together. Founded in 1898, UKC has been dedicated to enhancing the lives of Dogs That Do More, and their owners, by providing essential resources to help owners and breeders make informed decisions. The dog-human bond is celebrated through family-friendly programs highlighting the instincts and heritage of purebred and mixed-breed dogs alike at over 15,000 licensed events annually.
Back to Coonhound News >