UKC Welcomes Mike Roy as Field Rep
January 21, 2021
Source: Allen Gingerich, Director of Hunting Ops
Email: agingerich@ukcdogs.com

UKC is pleased to welcome Mr. Mike Roy as an official Field Representative. His duties will include UKC support at major events as well as aiding and supporting those clubs and events in his general region.
Mike grew up and lived in and around the Ava, Missouri area all his life. He has three boys and is not currently married. While he enjoys fishing and a little deer hunting, it's the Beagle hounds he spends most of his leisure time with whether its pleasure hunting or competing at clubs and events all around the country. When asked what he enjoys most about the sport he says, "Watching young hounds and kids develop."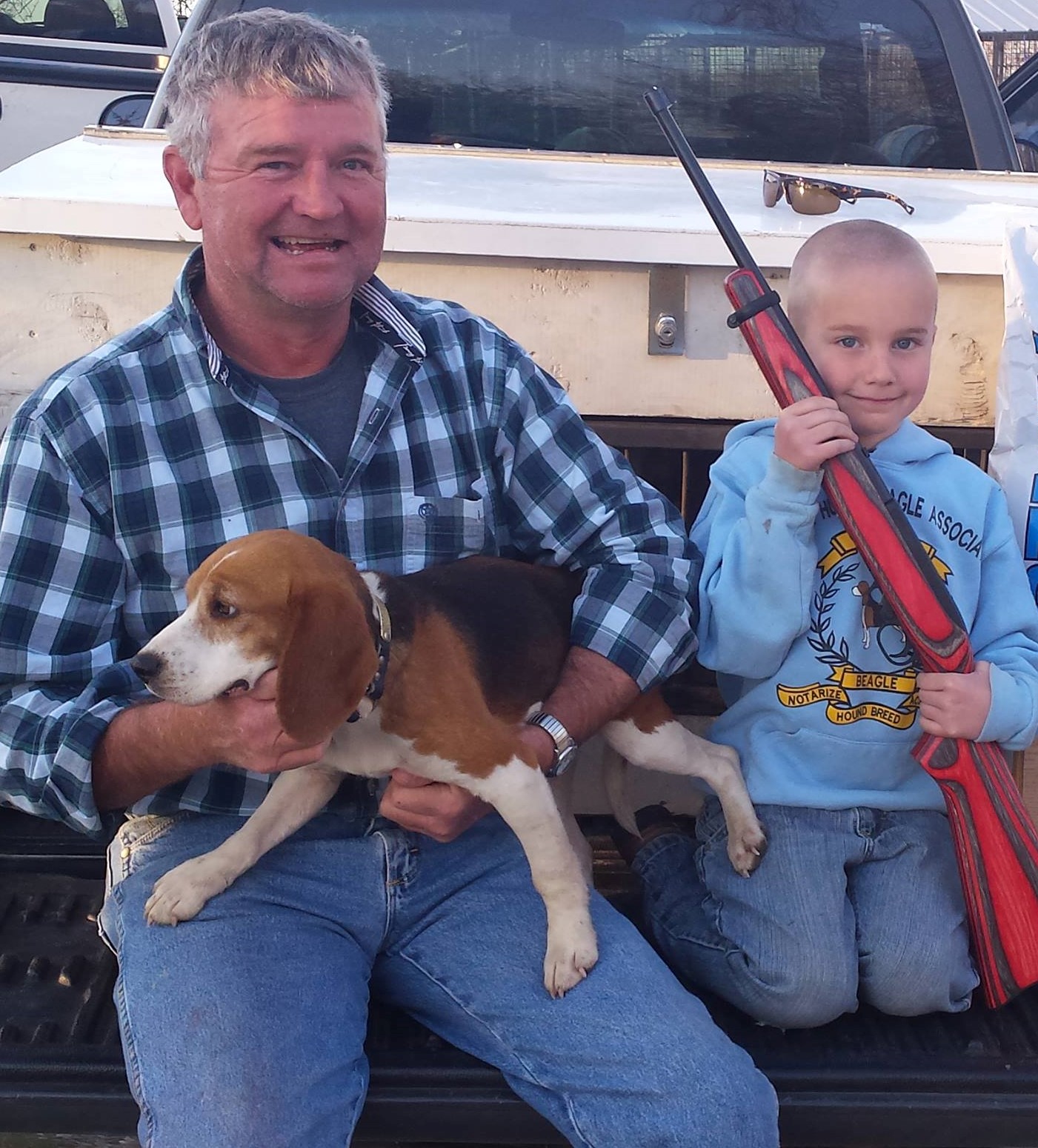 Mike Roy.
When asked what specific events he enjoys most he said, "I truly enjoy them all from the smallest to the largest."
Most who know Mike will know that he usually brings a capable hound or three to the events. He's had some good ones over the years and seems to always have some nice up-and-comers each year. He puts Dual Grand Clifty Creek's Big John towards the top of his list of hounds that he has owned and campaigned. John has also been a big part of his breeding program siring numerous champions and grand champions.
Mike currently serves as the president of the Douglas County Beaglers Beagle Club in Ava, Missouri. His continued active participation of all the clubs in his region as well as the major events each year, wherever they may be, makes him a good choice for the position. With that and his experience, UKC is pleased to have Mike on board and we look forward to working with him in his effort to promote and support all beaglers and their clubs in Missouri.
Guided by the belief that dogs make a difference by being the best partner a human can have in the field, on the job, or in a competition event, UKC is a community for people and dogs to pursue excellence together. Founded in 1898, UKC has been dedicated to enhancing the lives of Dogs That Do More, and their owners, by providing essential resources to help owners and breeders make informed decisions. The dog-human bond is celebrated through family-friendly programs highlighting the instincts and heritage of purebred and mixed-breed dogs alike at over 15,000 licensed events annually.
Back to Beagle News >