"U.K.C. is just three little letters..."
February 9, 2023
Did you know?
UKC was founded on February 10, 1898 by then 23-year-old Chauncey Z. Bennett.
The 125th anniversary is here! We are proud to celebrate this milestone achievement.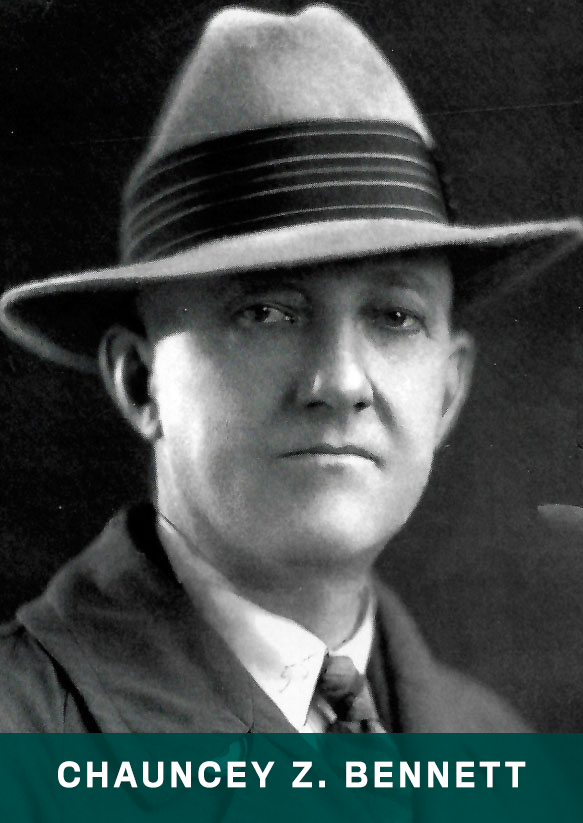 UKC Founder, Chauncey Bennett.
UKC shouldered its way onto the scene in the late 1890's with tenacity, expert record-keeping processes, a focus on the all-around dog, and a savvy evaluation of what to offer based on what was missing. UKC's initial landing was not gentle. Bennett pushed for relevancy and fought to keep it. He took great pride in the fact that anyone would take the time to write him and sternly question who he thought he was to create a dog registry in a small Michigan town (and many did). Kalamazoo is not New York or Chicago, after all. In 1927, he wrote in BLOODLINES, "UKC is just three little letters, yet nine tenths of the arguing today is over [us]."
Fanciers and competitors alike took note. UKC was here, and here to stay. Those three little letters are more than mere marks they are an idea, a mission and a passion that expanded rapidly through the twentieth century.
We'd have to imagine Bennett would be proud of where UKC sits 125 years later, as a world-leading dog sport organization, not to mention be wowed by the historic 2021 acquisition of an entirely separate registry whose development pre-dates Bennetts birth by one year (American Field Publishing Co./Field Dog Stud Book).
There's a feeling that comes from watching a well-bred dog go out and grind. Seeing your new pup lock on point for the first time, hearing them locate, hit a 100-yard mark for the perfect retrieve on opening day, or nail a routine in competition youve been practicing for months - these are the moments in life that hook the heart and soul and propel the UKC lifestyle forward.
Thank you for being part of it.
Back to Inside UKC News >