UKC Recognizes Super Retriever Series (SRS) Titles as of April 1, 2018!
Effective April 1, 2018
March 28, 2018
Source: UKC Field Operations Department
Phone: 269.343.9020
Email: fieldoperations@ukcdogs.com

United Kennel Club has added to its ever-growing lineup of dog events to bring more opportunities to sporting and field trial dogs by recognizing Super Retriever Series (SRS) titles, effective April 1, 2018!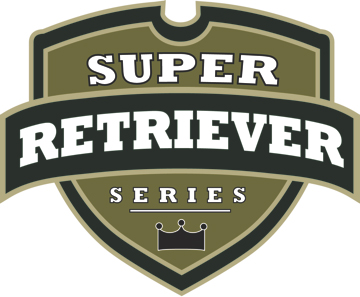 UKC and SRS have entered into an affiliation where UKC will honor and recognize SRS titles. This means that in addition to UKC titles awarded through the Hunting Retriever Club (HRC), United Field Trial Association (UFTA), Bird Dog Championship (BDC), and Ultimate Air Dogs (UAD), titles can also be earned through SRS as well. These will be in addition to any field or dock jumping titles a dog has already acquired.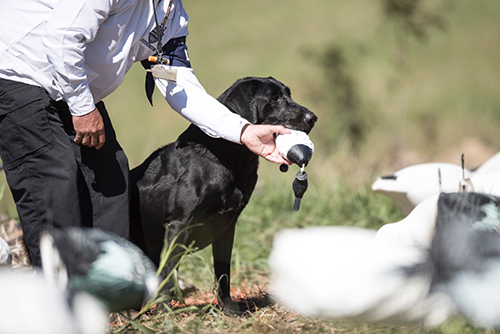 SRS consists of Retriever Trials and Super Dock. Each event has its own rules and entry requirements. Before registering for an event, please read the rules that pertain to each specific event. Photo courtesy, Super Retriever Series
The Super Retriever Series consists of Retriever Trials and some of their events also include Super Dock. SRS prides itself on featuring the best dog and handler teams from around the country as they compete for points and titles towards an invite to the SRS Crown Championship. These are action-packed weekends your dogs are sure to love!
"We are very excited to begin working with SRS in the recognition and preservation of their championship titles," says UKC Vice President Todd Kellam.
"The people and the dogs of SRS are a perfect fit with United Kennel Club and our existing field trial and performance programs. It certainly does create a lot of excellent opportunities for people with UKC registered dogs who wish to expand their competition circuit and try events produced by this dynamic organization," Kellam added.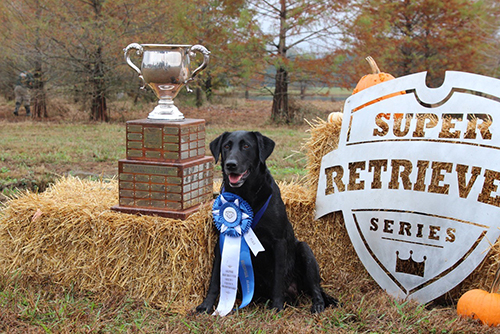 The SRS Crown Championship is a combination of Retriever Trials and the Super Dock events for those that qualified throughout the year from all of the SRS events. Photo courtesy, Super Retriever Series
A Kalamazoo, Michigan-based company founded in 1898, United Kennel Club is the largest all-breed performance-dog registry in the world, registering dogs from all 50 states and 25 foreign countries. Celebrating the unique Total Dog philosophy, UKC events highlight the instincts and heritage of dogs that look and perform equally well, as more than 60 percent of its annually licensed events are tests of hunting ability, training, and instinct. United Kennel Club prides itself on its family-oriented, friendly, educational events, welcoming both purebred dogs and dogs of unknown ancestry.
Back to Pointing Dog News >