UKC Field - February 2022
The first issue of a new publication from UKC!
February 8, 2022
Welcome to UKC Field, a Field Trial Newsletter by UKC!
You are reading the first issue, released digitally as a complimentary publication. In the coming months, subscribe to have it delivered to your door! If you continue to prefer to read it online, thats fine too. It will remain available each month as a PDF for easy access. Subscription details will be coming soon. Stay tuned! For now, enjoy.
Browse these pages to get a feel for what UKC Field will offer each month. In the all-new monthly newsletter, you can expect the upcoming event ads, post-event recaps and results you enjoy most. The newsletter will also be a place to scout out up and coming stud dogs in the coming months, view kennel ads, and read articles of interest. A monthly section, written by UKCs Field Trial Program Manager, Domenick Muoio, has all the important news and update core to your involvement with American Field events.
Like what you see? Share the link with a friend. Suggests, questions, comments, or ad submissions? Email: gsmith@ukcdogs.com
Featured in this issue:
Introduction from UKC Field Trial & Hunt Test Program Manager Domenick Muoio
National Free-For-All Championship
Purina All-Age Brittany Awards
Alabama Field Trial Club
Associated Field Trial Clubs of Florida
Lee County Field Trial Club
Delaware Pointer & Setter Club
Ads in this issue are for February events received as of February 1st. We included a few March ads to get them circulated early.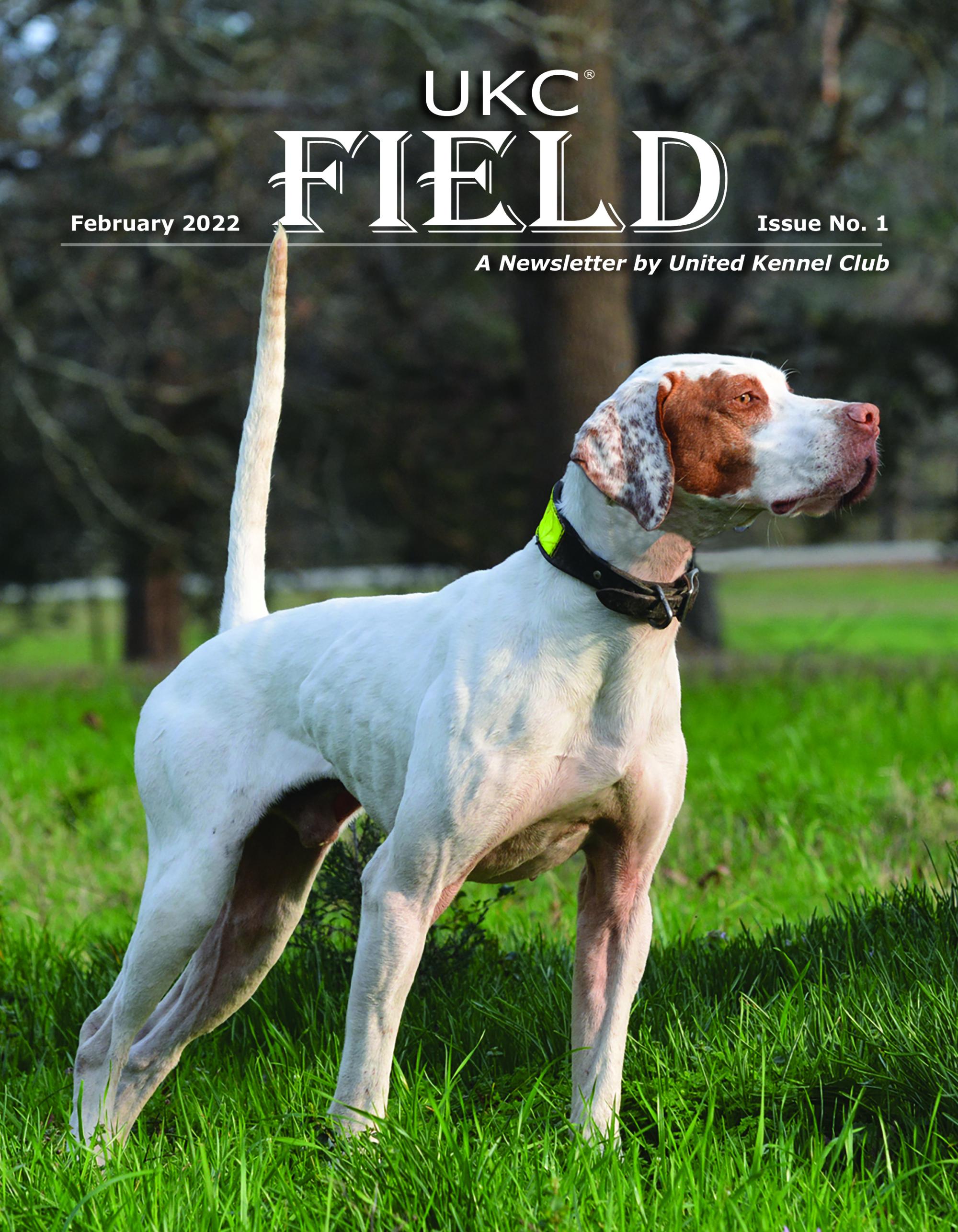 Guided by the belief that dogs make a difference by being the best partner a human can have in the field, on the job, or in a competition event, UKC is a community for people and dogs to pursue excellence together. Founded in 1898, UKC has been dedicated to enhancing the lives of Dogs That Do More, and their owners, by providing essential resources to help owners and breeders make informed decisions. The dog-human bond is celebrated through family-friendly programs highlighting the instincts and heritage of purebred and mixed-breed dogs alike at over 15,000 licensed events annually.
Back to Pointing Dog News >