Total Junior: Offered at Youth Nationals For The First Time!
July 24 & 25, 2020
May 29, 2020
Total Junior is a popular youth program generally offered at UKC All-Breed Sports events in conjunction with conformation and performance events. It will now be offered at the 19th Annual Coonhound Youth Nationals, hosted each year by UKC's Hunting Ops Department. Whereas Youth Nationals has previously offered events like a nite hunt, bench show, and water races, this year will see the addition of a Junior Showmanship show where youth can earn points in the UKC Total Junior program!
Youth Nationals takes place July 24 & 25 in Flatwoods, West Virginia.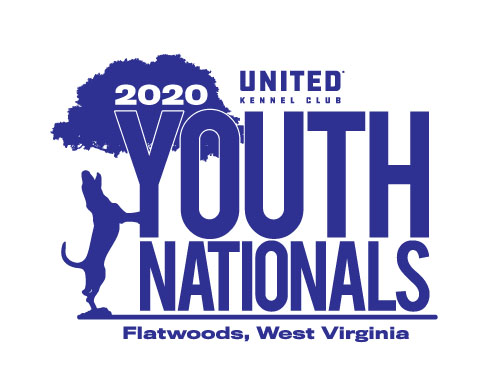 Total Junior is a program that showcases the talent and versatility of our young handlers in and out of the show ring, where special acknowledgement is given to those handlers who win in both showmanship and a performance event.
What to Expect in the Ring
UKC Junior Showmanship mimics a UKC Conformation show. The Judge will ask the handler to gait the dog around the ring and stack the dog on the ground. The judge will then examine the dog, ask to see the dog's bite, and ask one or two questions about canine anatomy and/or the breed standard. Handlers will then be asked to perform a short gaiting pattern before the Judge awards placements.
Breeds Eligible for this Event
Youth Nationals is a Coonhound only event and you will need to show a UKC Registered Coonhound in order to participate in Junior Showmanship at Youth Nationals. Juniors do not need to be listed as an owner of the dog they are handling.
How to Earn a Total Junior Award at Youth Nationals
To be eligible for a Total Junior award, a handler must win their cast during the Youth Hunt on Friday, July 24th or Saturday, July 25th.
They must also earn a 1st-4th placement with competition or an Award of Merit in the Junior Showmanship show on Saturday, July 25th in the following classes.
Pre-Junior
Novice Junior
Novice Senior
Open Junior
Open Senior
Award of Merit for UKC Junior Showmanship classes will be calculated as follows: *Award of Merit will only be given if the individual class meets these requirements.
6 Junior Handlers in competition 1 AOM
9 Junior Handlers in competition 2 AOM
12 Junior Handlers in competition 3 AOM
15 Junior Handlers in competition 4 AOM
18 Junior Handlers in competition 5 AOM
Junior Showmanship Classes
Junior Showmanship is open to all handlers 2-18 years of age. Handlers should enter the class based on the age they were on January 1st. Open Junior and Senior classes are for experienced Juniors or those who have won a "Best Junior In Show" over an Open handler.
Pee-Wee: 2 under 4. (A parent/guardian must be present in the ring to assist children in the presentation of their dog.)
Sub-Junior: 4 under 6. (A parent/guardian may be present in the ring and can assist children in the presentation of their dog.)
Pre-Junior: 6 under 8.
Novice Junior: 8 under 13. This class is for beginners. Handlers who have turned 8 within the year are eligible to enter this class.
Open Junior: 8 under 13
Novice Senior: 13 under 18. This class is for beginners.
Open Senior: 13 under 18
UKC Junior Membership - Optional
You do not need to have a UKC Junior Membership number to enter or participate in Junior Showmanship. However, a UKC Junior Membership is necessary to earn rankings on the UKC Top Junior lists for this program. Youth may participate in this show at Youth Nationals without a membership. To become a UKC Junior Member, apply here: UKC Junior Membership number (free)
For detailed information on this portion of UKC Junior events, please review the complete set of rules: Junior Program Rules Page
Questions about Youth Nationals? Email UKC
Guided by the belief that dogs make a difference by being the best partner a human can have in the field, on the job, or in a competition event, UKC is a community for people and dogs to pursue excellence together. Founded in 1898, UKC has been dedicated to enhancing the lives of Dogs That Do More, and their owners, by providing essential resources to help owners and breeders make informed decisions. The dog-human bond is celebrated through family-friendly programs highlighting the instincts and heritage of purebred and mixed-breed dogs alike at over 15,000 licensed events annually.
Back to Coonhound News >