The 2021 UKC Total Dog Invitational Winner!
$10,000
October 26, 2021
Congratulations to our overall winner at the first-ever Total Dog Invitational, URO1 NC SHR AP3 VPE PTE NHD UJJCH UCDX UWPCH CA GRCH Shor'line Bondi Beach SPOT-ON, aka Bondi!
Bondi is a 5-year-old Golden Retriever owned & handled by Brian Huss of Massachusetts.
Brian and Bondi received $10,000 from UKC and dog food from Eukanuba for a job well done!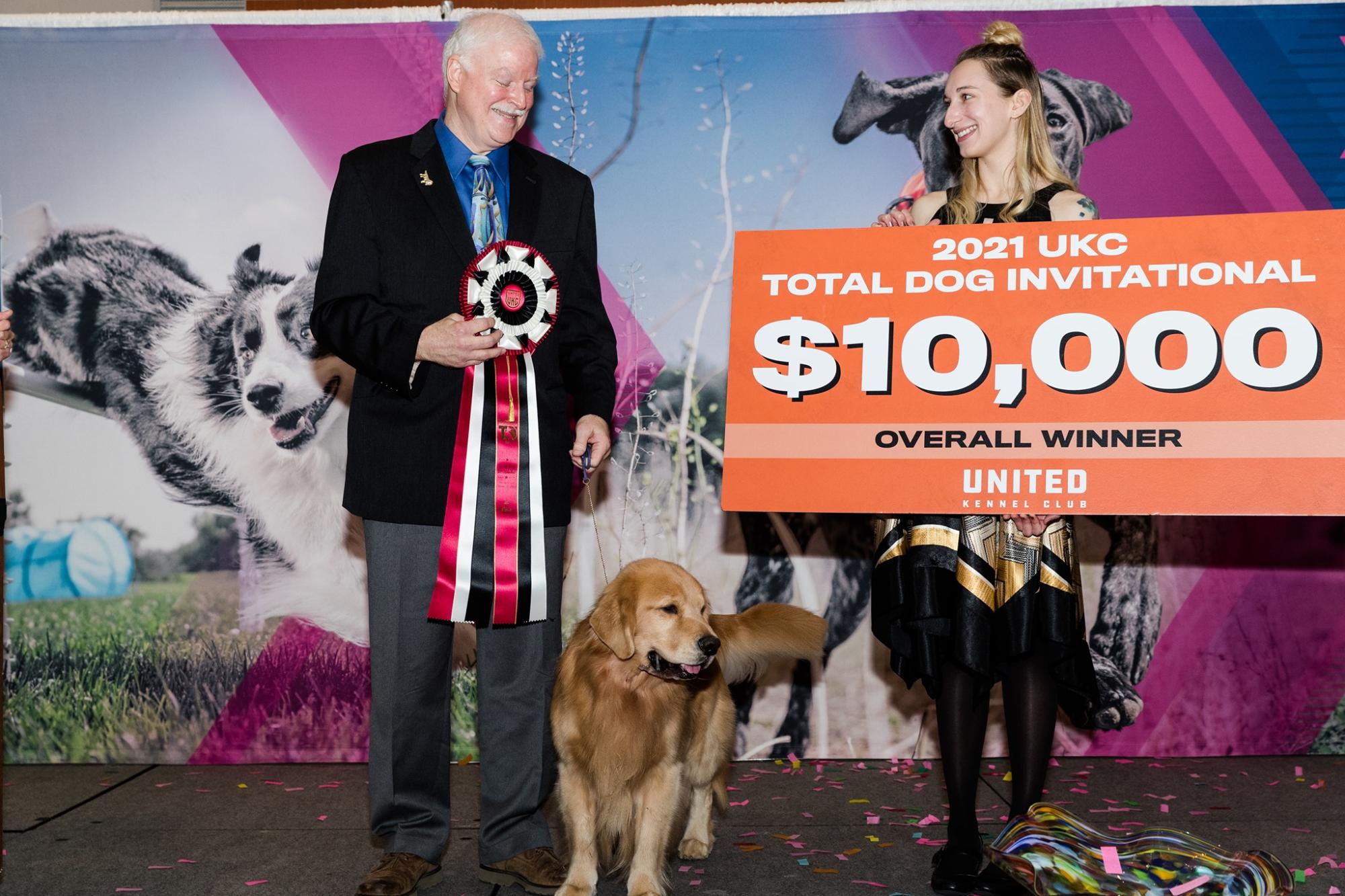 Owner/handler Brian Huss, Bondi, and UKC Director of All-Breed Sports Hannah Tsui at the Total Dog Inviational awards ceremony in Shreveport, Louisiana on October 23, 2021.
Guided by the belief that dogs make a difference by being the best partner a human can have in the field, on the job, or in a competition event, UKC is a community for people and dogs to pursue excellence together. Founded in 1898, UKC has been dedicated to enhancing the lives of Dogs That Do More, and their owners, by providing essential resources to help owners and breeders make informed decisions. The dog-human bond is celebrated through family-friendly programs highlighting the instincts and heritage of purebred and mixed-breed dogs alike at over 15,000 licensed events annually.
Back to All-Breed Sports News >