UKC Tournament of Champions: Updates
Invites coming soon!
January 26, 2021
Source: Trevor Wade, UKC Coonhound Program Manager
Email: twade@ukcdogs.com

Thanks to an unbelievable and unexpected year of qualifying, including over 1,000 dogs, we have decided to add a 5th Regional location for the Tournament of Champions in 2021. I'd like to extend a big thank you to the club in Lancaster, KY for stepping up to the plate on short notice to help us out. We hope that this addition can help take some of the pressure off of some of our other regions. With Kentucky's central location and the number of qualified dogs coming from their state, we expect this to help immensely.
Official UKC Tournament of Champions Regional Locations for 2021:
Regionals take place April 2 & 3, 2021
NE Region - Mt. Gilead, OH
NW Region - Bloomfield, IA (6 miles from Ottumwa)
Central Region - Lancaster, KY (newly added 1/26/21)
SE Region - Comer, GA (down the road from Elberton)
SW Region - Conway, AR
Things to know:
We are making a final push to get in past due reports from 2020 this week
Beginning the first week of February, we will start mailing out certificates of achievement and entry information to qualified dog owners
Entries will be taken online or over the phone if you don't have online capabilities. No fighting the mailing system on this one.
Deadline to enter your Region will be March 12th
The big weekend is April 23 & 24 in Greencastle, Indiana! Review complete TOC details.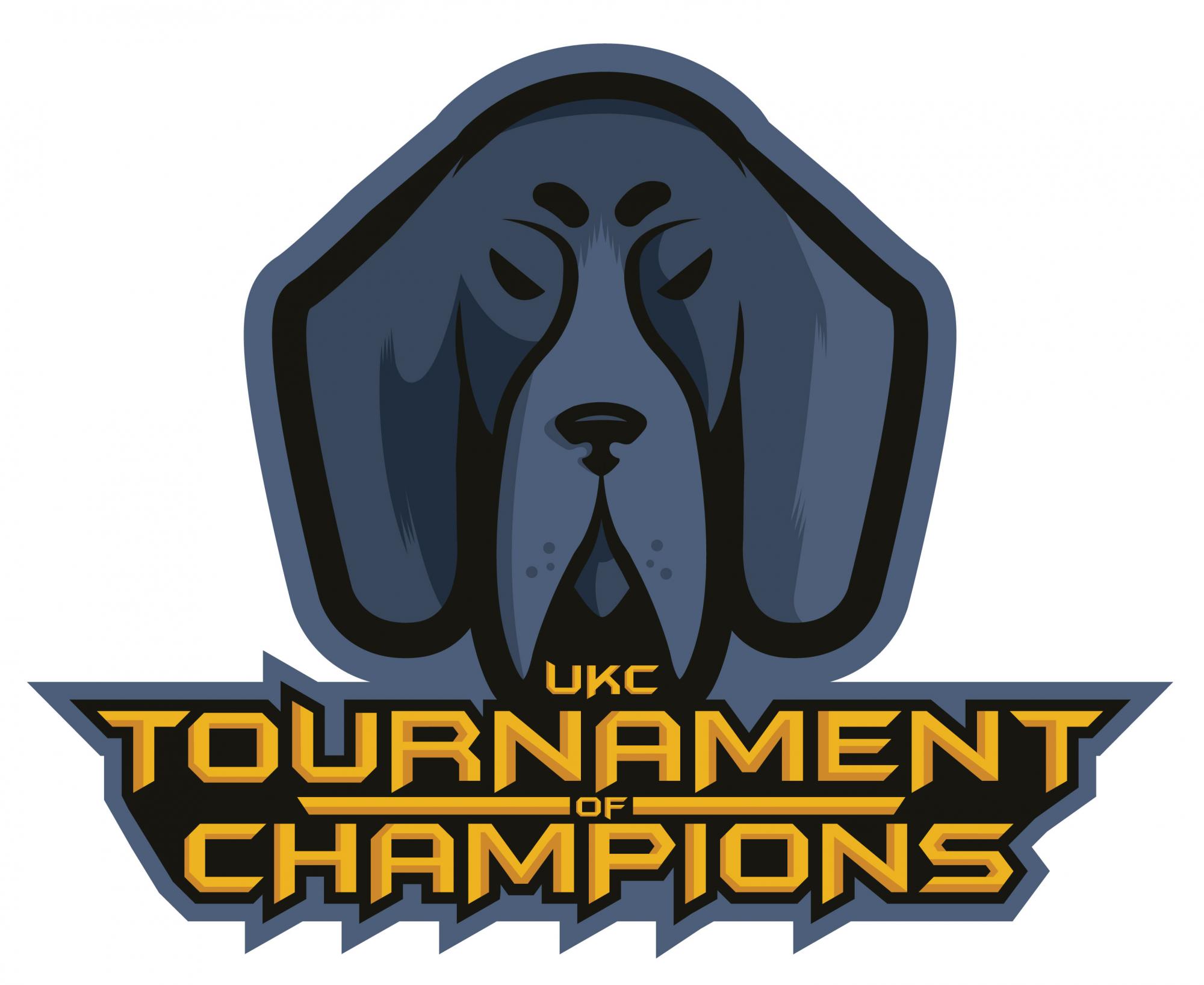 PRIZE PAYOUT SCHEDULE
64-DOG FINAL
TOTAL PURSE: $200,000
1ST: $50,000
2ND: $30,000
3RD: $20,000
4TH: $10,000
ROUND 2 NON-WINNERS (12): $3,500
ROUND 1 NON-WINNERS (48): $1,000

Guided by the belief that dogs make a difference by being the best partner a human can have in the field, on the job, or in a competition event, UKC is a community for people and dogs to pursue excellence together. Founded in 1898, UKC has been dedicated to enhancing the lives of Dogs That Do More, and their owners, by providing essential resources to help owners and breeders make informed decisions. The dog-human bond is celebrated through family-friendly programs highlighting the instincts and heritage of purebred and mixed-breed dogs alike at over 15,000 licensed events annually.
Back to Coonhound News >