Shannon Nardi Joins UKC Team
Multimedia Producer
June 2, 2020
We are happy to officially welcome Shannon Nardi to UKC! Shannon has joined the UKC team as a member of the Media Department, specializing as our Multimedia Producer. Shannon brings with her extensive knowledge in video creation and multimedia promotions.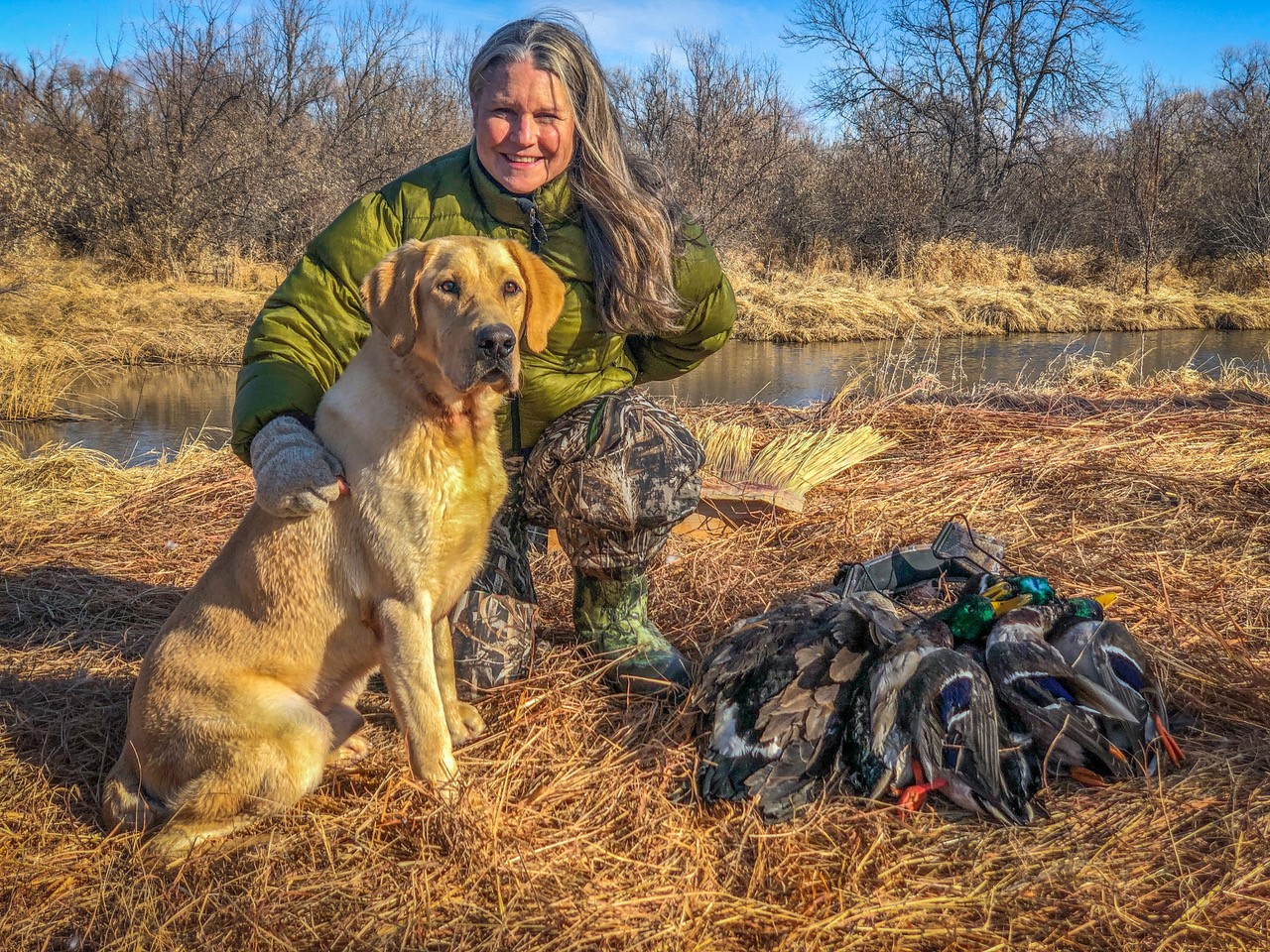 Shannon Nardi and Tanner on a Nebraska hunt in 2019.
Shannon Nardi, from Little Rock, Arkansas, was more or less raised in the outdoor television production business. After raising her family, she began to take part in the family business of Outdoor TV as an editor at JM Associates Inc. Shannon learned from the best in the business how to capture an audience by telling a story. She remembers her first assignment, an ESPN Outdoors televised feature on the Galapagos Turtles. Within a year, she was co-producing "The Spanish Fly" and producing the ESPN2 Outdoors weekday block. In the year 2000, a life-changing opportunity came her as she was named Associate Producer of the ESPN Great Outdoor Games Retriever Trials. A year later, she became the producer of the qualifier for these games, the Super Retriever Series. (UKC has recognized SRS Titles since 2018.)
Armed with the knowledge and enthusiasm she had developed in the retriever world, she was named Producer of Ducks Unlimited WaterDog TV that aired from 2002 to 2010.
Shannon has devoted her professional life to outdoor television from saltwater fishing to ducks and dogs. Along with becoming a UKC employee, she remains the Executive Producer of the Super Retriever Series that currently airs on the Discovery Channel and Amazon Prime.
Shannon says, "I have been enamored with sporting dogs from the very first time I saw a Labrador Retriever turn at 300 yards away on a whistle blown by his handler. I wanted to share that feeling with the world...that bond, that relationship...and yes it still amazes me. It's been my passion to see growth in dog sports by telling stories through digital video."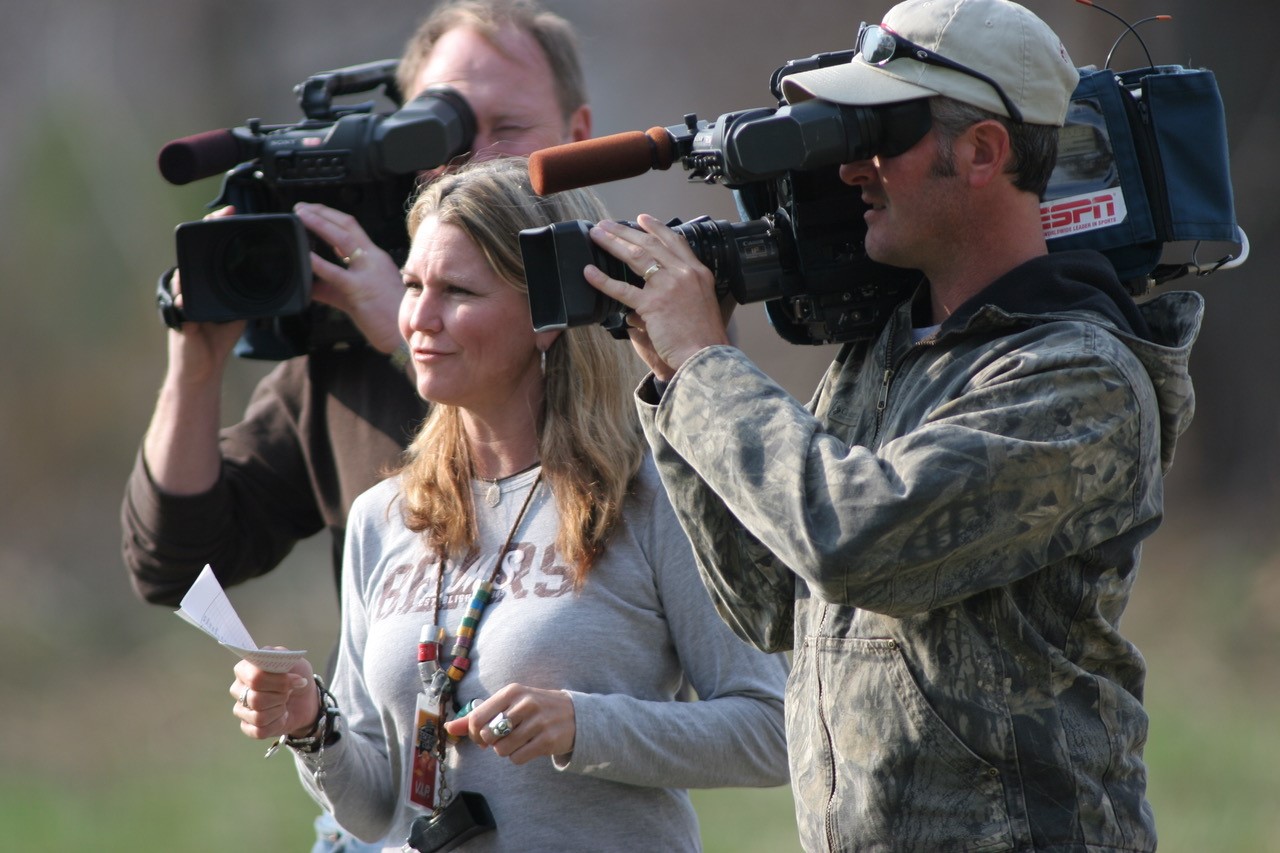 The Super Retriever Series has given Shannon experience in not only sharing these stories on Retriever athletes, but also experience with event planning, scheduling, social media and marketing.
"Im looking forward to the next chapter with UKC and learning about dog sports that I am familiar with as well as unfamiliar with and being able to share that knowledge through storytelling content," Shannon says. "I believe Dog Sports are at an all-time high and I am excited to be with the United Kennel Club to see even more of it and then share with you," she added.
Shannon will also be starting a personal chapter in training her own Labrador Retriever, Peach, in hunt test and trials.
"I have a personal goal to run test dog, and do it well, at a Super Retriever Series," Shannon said.
We are thrilled to have Shannon on board. Please join us in giving her a warm welcome. You will likely see Shannon at upcoming major UKC events.
Guided by the belief that dogs make a difference by being the best partner a human can have in the field, on the job, or in a competition event, UKC is a community for people and dogs to pursue excellence together. Founded in 1898, UKC has been dedicated to enhancing the lives of Dogs That Do More, and their owners, by providing essential resources to help owners and breeders make informed decisions. The dog-human bond is celebrated through family-friendly programs highlighting the instincts and heritage of purebred and mixed-breed dogs alike at over 15,000 licensed events annually.
Back to Hunting News >