Over $5,000 In Prizes Available At Shed Dog Nationals!
April 26-28, 2019 Real McCoy Outdoors, 2064 Poplar Flat Rd, West Union OH 45693
March 14, 2019
Email: tkellam@ukcdogs.com

We have had an overwhelming response from sponsors who have generously agreed to support the 2019 UKC Elite Shed Dog Series National Championship presented by SPORTDOG. More than $5,000 worth of prizes will be awarded to the top four finalists in each division along with the winners of the Friday evening warm-up games. The ESDS National Championship will feature a new idea for the awarding of prizes to each placing dog.
Traditionally prizes have been assigned to each placement and that is what the winner received. Nobody ever complained. But is there a better way? What if you were able to select exactly what you want or need from a great line up of prizes? Given the luxury of having the time at the awards presentation for a selection process, it is hoped that his will be fun and more rewarding for all of our winners. We will assemble eight prize packages to be awarded to the finalists in the Champion and Working divisions. Champion 1st through 4th followed by Working 1st through 4th will select from available prize packages. The Youth Division finalists will all receive the same outstanding prize package.
There is still plenty of time to qualify with 11 more events on the schedule before the National Championship. Take advantage of that to be eligible for some great prize packages!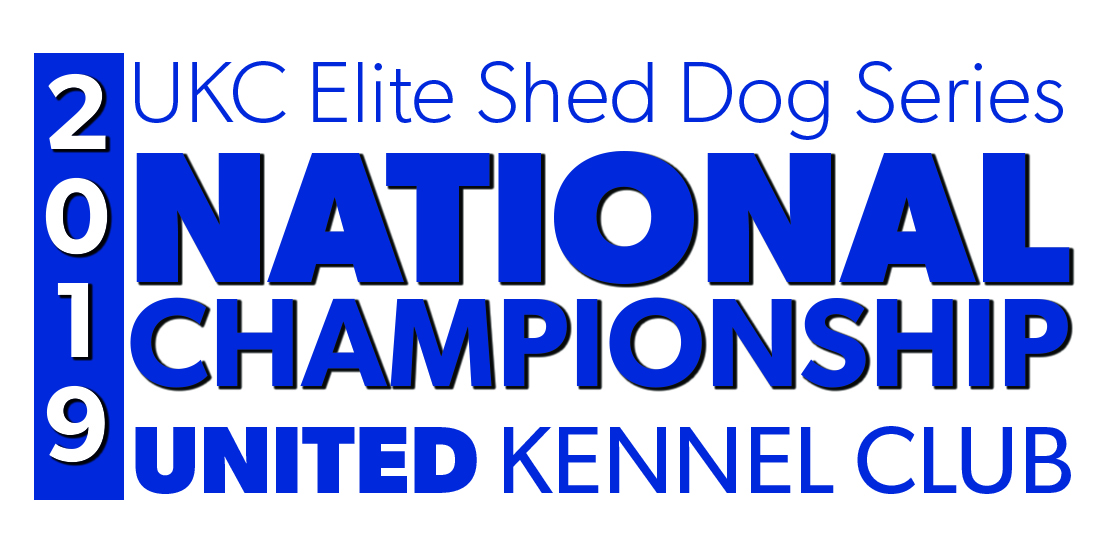 We have added some great new sponsors since we initially posted the ad for this event. The event ad has been updated to include these new sponsors. Please show your support to these sponsors with future purchases when possible. A simple thanks to the following companies will also go a long way towards being able to provide these fantastic awards in the future.
RPM Dog Products
Exodus Trail Cameras
Hog County Whitetail Supplements
Yeti
Lone Wolf Stands
Purina
Lethal Products
onX Maps
Winpro Supplements
Lucky Duck Decoys
Barrys Chevy Buick
Vanguard Optics
Mud River Products
Burris Optics
A Kalamazoo, Michigan-based company founded in 1898, United Kennel Club is the largest all-breed performance-dog registry in the world, registering dogs from all 50 states and 25 foreign countries. Celebrating the unique Total Dog philosophy, UKC events highlight the instincts and heritage of dogs that look and perform equally well, as more than 60 percent of its annually licensed events are tests of hunting ability, training, and instinct. United Kennel Club prides itself on its family-oriented, friendly, educational events, welcoming both purebred dogs and dogs of unknown ancestry.
Back to Elite Shed Dog Series News >