Check out the all new UKC online store!
Your favorite UKC products are just one click away
July 28, 2020
Shopping is a breeze! Browse the clothing options, renew your magazine subscription, and even order club forms. It's easier than ever before.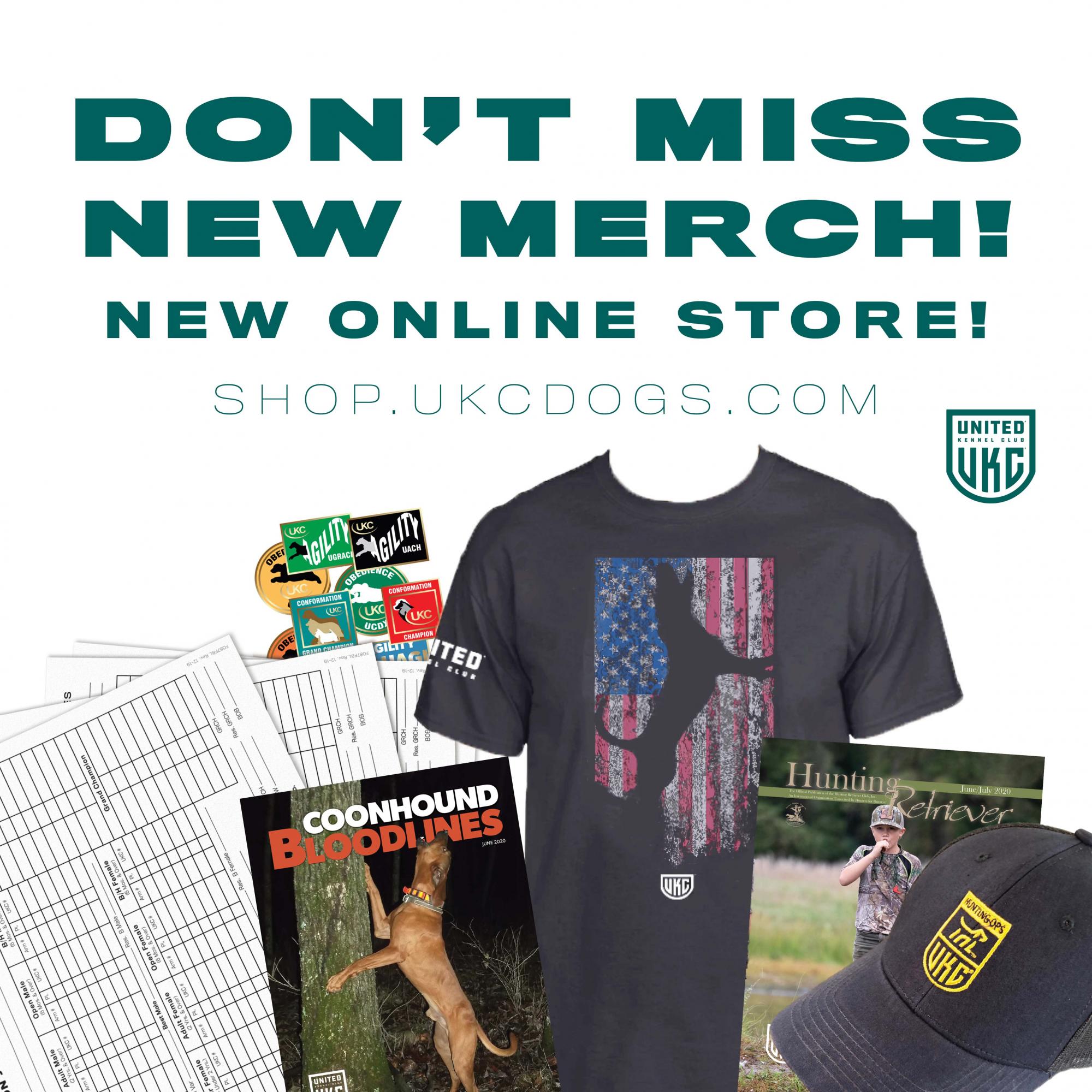 The all new UKC online store is your one-stop shop to all sorts of UKC merchandise. New items added regularly.
Coonhound Bloodlines Subscriptions
Hunting Retriever Club (HRC) Memberships (includes magazine)
Rulebooks
Club Forms
Premier Clothing (get the 2020 items while they last! Limited Edition print.)
Autumn Oaks 2020 gear
And more!
Convenient, easy, fast, simple, and all available just one click away. Try it out today!
Guided by the belief that dogs make a difference by being the best partner a human can have in the field, on the job, or in a competition event, UKC is a community for people and dogs to pursue excellence together. Founded in 1898, UKC has been dedicated to enhancing the lives of Dogs That Do More, and their owners, by providing essential resources to help owners and breeders make informed decisions. The dog-human bond is celebrated through family-friendly programs highlighting the instincts and heritage of purebred and mixed-breed dogs alike at over 15,000 licensed events annually.
Back to Coonhound News >