Elite Shed Dog Series Youth Handler of the Year, presented by Bone Clone
May 7, 2018
United Kennel Club and Bone Clone would like to announce how proud we are of our Elite Shed Dog Series youth handlers for their Season 1 accomplishments.

The Youth Handler Of The Year Award for Season 1 is presented to the youth handlers that accumulated the most passes in the youth class during the competition year. That format will change slightly for Season 2 with that announcement coming soon. For Season 1, we are happy to award a Winner and two Finalist positions.
Congratulations to Season 1 winner Joey Johnson and Denver! Joey and Denver put together a perfect string of 14 passes to capture the first youth award in the history of the Elite Shed Dog Series. Joey is also good help at the events and a great young man to be around. Our youngest handler of the Finalists, Joey has a bright future in the Elite Shed Dog Series.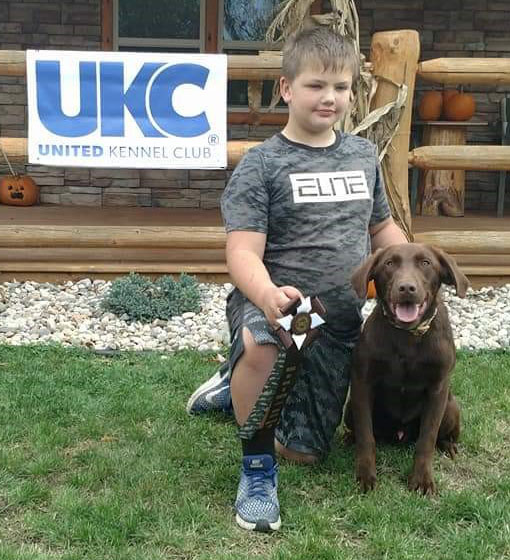 Joey Johnson and Denver
Cadence Johnson receives one of our Finalist placements. Cadence ran Cider during this competition season and also put together a perfect string of passes. Cadence displays excellent sportsmanship at all times and is a great representative of the youth handlers in the sport.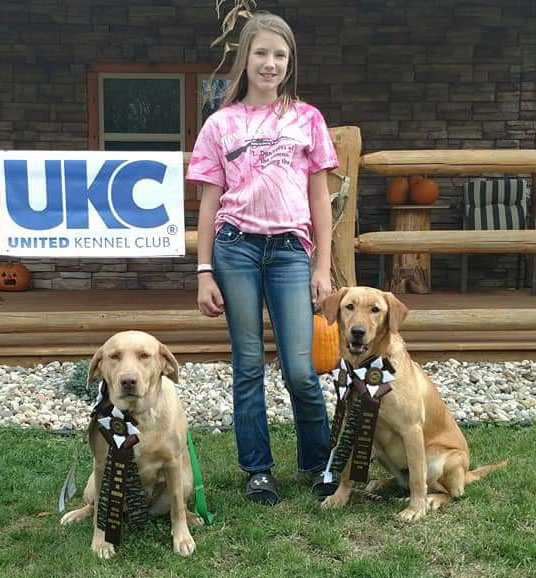 Cadence Johnson and Cider

Also receiving a Finalist placement with a total of 9 passes is Zoey Rada and her female Cree. It should be noted that Zoey also put all of the wins on Cree in the Champion class to finish Crees Champion Shed Dog title this past year. Zoey is an accomplished young handler. She is a great role model for all of the youth in our sport and a handler respected by fellow competitors of all ages.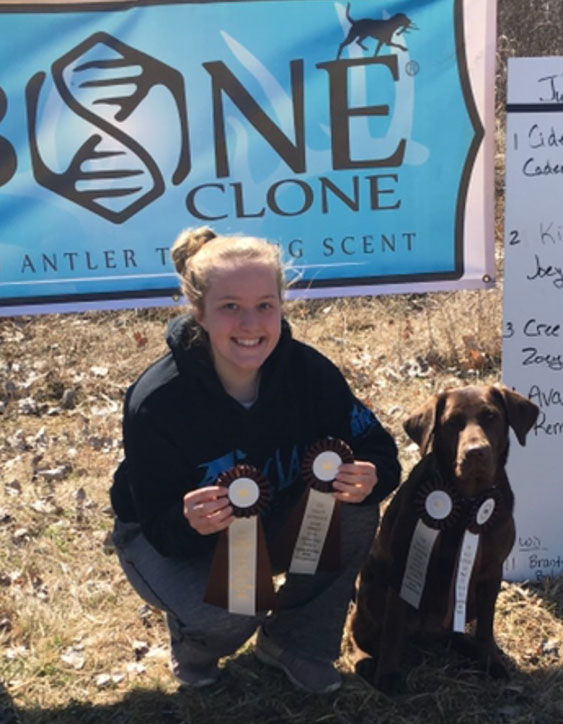 Zoey Rada and Cree
Congratulations to these youth participants on a great season!
A Kalamazoo, Michigan-based company founded in 1898, United Kennel Club is the largest all-breed performance-dog registry in the world, registering dogs from all 50 states and 25 foreign countries. Celebrating the unique Total Dog philosophy, UKC events highlight the instincts and heritage of dogs that look and perform equally well, as more than 60 percent of its annually licensed events are tests of hunting ability, training, and instinct. United Kennel Club prides itself on its family-oriented, friendly, educational events, welcoming both purebred dogs and dogs of unknown ancestry.
Back to Elite Shed Dog Series News >