Youngest ESDS Hall of Fame Awarded
Owned by Tony Hoefer and Tierney Rae Schneider, Iowa
December 29, 2020
Eva sets the bar high as the youngest dog to earn the Hall Of Fame distinction in the UKC Elite Shed Dog Series.
ESD3 Hoefer's Goin' For Broke HOF
DOB: 12/17/2017
Sire: Lesser Burdock Abbotstone
Dam: Beaconbanks Jenna
Tony and Tierney were dogless wild shed hunters for a couple years enjoying their time in the field but thinking there had to be a better way. It was Tierney's insistence that they up their game with the help of a dog that would eventually lead them to a whirlwind schedule of UKC Elite Shed Dog Series events and an ever-increasing set of goals for a very talented young retriever. It was Tony's insistence that if they were to get a dog, they would have to follow through with the goals of training it and hunting it. The dog would have to do more than just be a pet. Dogs that do more™. Does that sound familiar? No wonder they destined to end up at United Kennel Club events!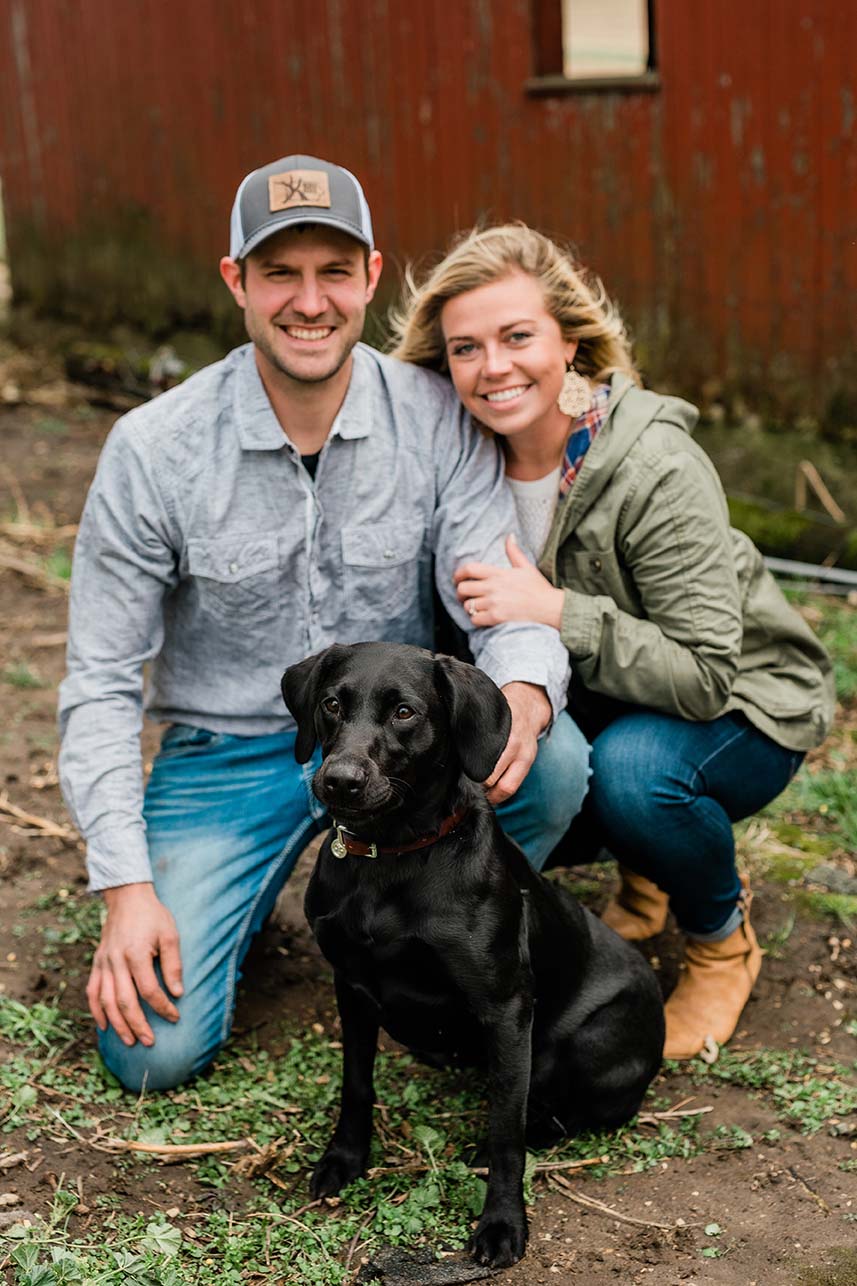 Congratulations to Eva, Labrador Retriever, the youngest Hall of Fame dog inducted into the UKC Elite Shed Dog Series Hall of Fame.
Motivation is not in short supply for this young couple. Tony and Tierney soon had Labrador Retriever Sadie helping them in the field. Sadie was making a capable wild shed dog and was doing quite well at the shed dog events which had soon caught their attention. Realizing that they both enjoyed running a dog at the events, it was decided if they were going to get serious about this, they would each need their own dog to run.
A young, British bred Labrador female "Eva" joined the team as a ten-week old pup. She quickly lived up to the reputation of her well renowned sire and was ready to enter her first shed dog competition at the ripe old age of 7 months. To say she was "ready" is an understatement. Eva started out in the Champion class. Her first placement came at just her third event and she never looked back. Her blistering pace to 1,000 championship points took just 27 months. It is hard to imagine it could be done any quicker. Credit the fact that her percentage for making podiums is unreal as is her average placement.
Along the way Eva captured Dog Of The Year honors in the UKC Elite Shed Dog Series. She was a Finalist at the UKC Shed Dog National Championship and received her ESD3 degree. In fact, she only lacks one win from achieving her ESD4 title, making her the most decorated shed dog in the UKC ESDS program.
What the future holds for this Iowa team is restricted only by the level of opportunity our growing program has to offer. Tony and Tierney are eager for additional opportunities in the sport. Sadie still sees active duty and has surpassed the 500-point mark herself. Joining the team is Tierney's new hopeful, Maggie, who is a full sister to Eva from a younger litter. Maggie has a lot to live up to but if she accomplishes even half of what big sister did she will make her own mark in the sport. One thing is for sure. This team will continue to do more than just sit on the couch.
Points History Summary
19 passes, 29 placements, 1,000 points
Guided by the belief that dogs make a difference by being the best partner a human can have in the field, on the job, or in a competition event, UKC is a community for people and dogs to pursue excellence together. Founded in 1898, UKC has been dedicated to enhancing the lives of Dogs That Do More, and their owners, by providing essential resources to help owners and breeders make informed decisions. The dog-human bond is celebrated through family-friendly programs highlighting the instincts and heritage of purebred and mixed-breed dogs alike at over 15,000 licensed events annually.
Back to Elite Shed Dog Series News >