UKC Autumn Oaks Bench Show Judges Announcement 2020
July 28, 2020
Source: Trevor Wade, UKC Coonhound Program Manager
Email: twade@ukcdogs.com

United Kennel Club is pleased to announce their judges for the 2020 Autumn Oaks Bench Show to be held at the Wayne County Fairgrounds in Richmond, Indiana on Thursday, September 3rd, Friday September 4th and Saturday September 5th. The two judges this year are Kay Haley and Mark Hauck. Both judges are well-qualified, and we look forward to having them judge this prestigious event.
Mark Hauck
Mark Hauck has been in coonhounds, and Blueticks specifically, for 54 years when he started hunting with his Grandfather in Sardinia, Ohio. Mark said, "Ive always enjoyed a good coonhound of any color but since Grandpa had Blueticks, it just stuck with me."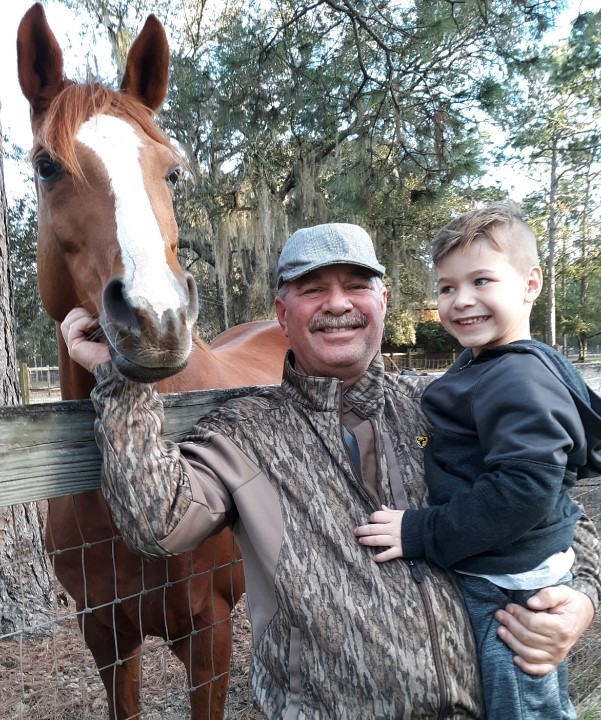 After joining the military in 1976, Mark got back in to hunting and showing UKC registered hounds saying, "Of course I had Blues and had fun learning the hunts and the art of showing a hound."
After a couple years of showing, he decided to work towards acquiring his Bench Show Judge and Master of Hounds licenses. "Ive had the opportunity to judge some great events over the years," says Mark. His lengthy resume includes the North Carolina, South Carolina, Georgia and Virginia State Championships, National Bluetick Days, Treeing Walker Days, Grand National Bluetick Reunion, English Days, Autumn Oaks and the UKC World Championship.
"I have always helped my local clubs in both capacities and have enjoyed helping many join the ranks of Bench Show Judges. I've had the honor of owning and showing #1 Top Ten Blueticks being a mother and daughter team. In addition to those females, Ive had the pleasure of owning several Dual Grand Champion females and Dual Champion females over the years," Mark went on to say.
Mark retired from the military after serving at Fort Bragg, North Carolina in the 82nd Airborne Division, 7th Special Forces Group "Green Berets" and then finishing up his career in the United States Army Special Operations Command USASOC.
Mark concluded with, "I served as President of several coon clubs and was also the President of the Bluetick Breeders of America for 9 years after my retirement. I enjoy being a Grandpa and spending lots of time with my grandchildren. It is an honor to be selected to once again judge a major UKC event."
Kay Lynne Haley
Kay Lynne Haley is the daughter of the late T.H. and Zelma Haley and is the youngest of their six children. She is currently employed by the ODOT, working as Office Manager/HR Coordinator out of her hometown in Ada, Oklahoma. Haley was employed in the Horse Racing Industry for 18 years and it was during that time when Dr. Rudy Garrison, DVM, gave her a beautiful Bluetick Coonhound, and Tracey Stingley took her to her first coonhound event in Ada, OK.
"Ive been hooked on hounds and partner in the aptly named Lunatic Kennels ever since," Kay said.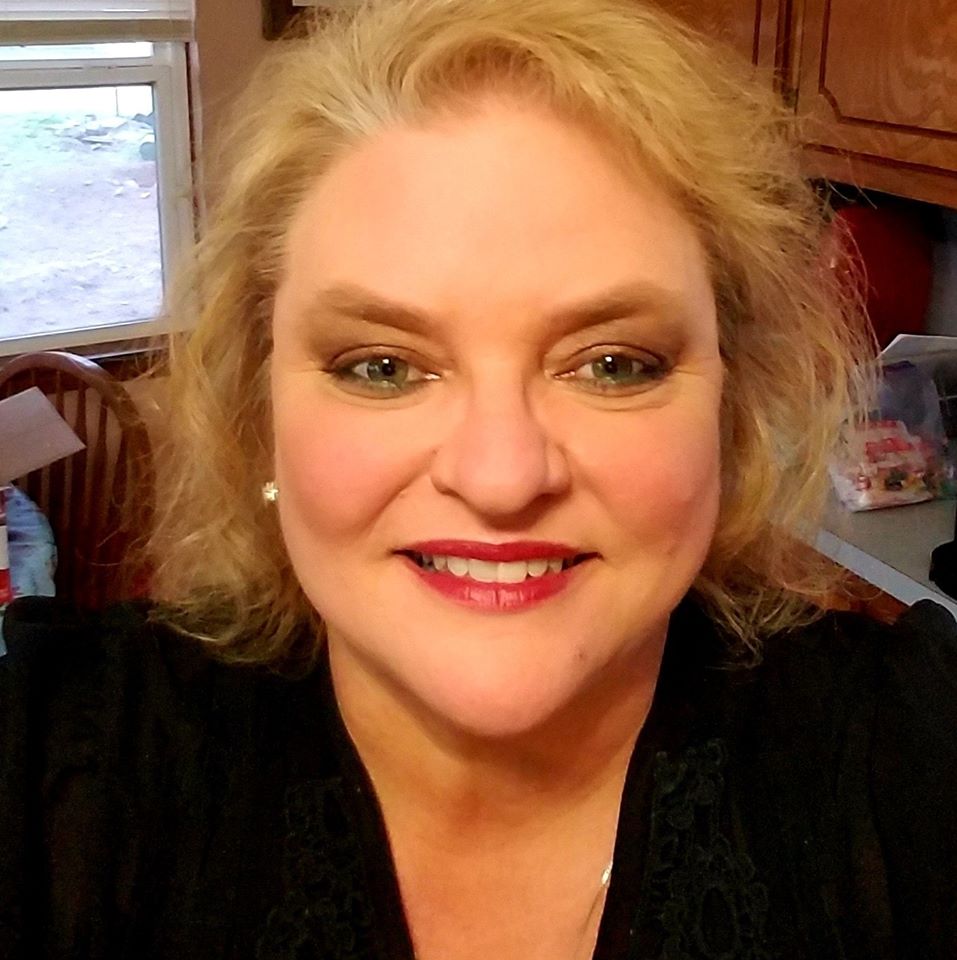 The first show Kay attended was in the early 1990's at the Pete DAndrea Memorial. It was at that show where she instantly fell in love with Ms. Pat Kerr's Treeing Walker hounds. They quickly formed a friendship and became great friends. Eventually, a pup from Ms. Kerr's Windchester x Winterwind cross became the foundation stock for Kay's kennels she named Lunatic Kennels. GRCH Lunatic Bam Bam won bench shows at all levels in various states and was a beloved, loyal companion and shotgun rider. He went on to sire or is listed as the grandsire to such hounds as Bow Chicky Bam Bam Girl, Lunatic Super Trooper, Lunatic Son of A Preacher Man, Bambams Lunatic Mountain Man, Lunatic Super Hot Dot, Little Walnut Tabitha Berry (aka Lunatic Fringe), Sweet Revenge Mr Big Stuff, Little Walnut Jeds Simon, and others. That same line of coonhounds continues today at Lunatic Kennels with her current crew of five-month old pups now in training.
Haley has also dabbled in Black & Tan, Bluetick, English and Plott hounds. She goes by the motto, "As long as it's a good hound, I don't care what color it is!"
Some of her hounds' accomplishments include wins at events such as Autumn Oaks, UKC Winter Classic, TWBF&A Walker Days, Lee Crawford Invitational, State Championships and local level shows, along with water races and field trials.
Kay says, "I consider myself predominantly a breeder of all-purpose Treeing Walker hounds for participating in bench shows, water races, field trials, and pleasure hunting. It is a joy to see and hear coon hounds do what theyve been bred for. My favorite events are the water races."
She enjoys helping local clubs by taking win pictures and assisting with any other needs, which led to obtaining her Bench Show Judge license. She went on to say, "As a breeder and judge, I continually strive for more knowledge to better the breeds for the future generations of houndsmen and women. While judging, I focus on the dogs gait and conformation. In my opinion, the purpose of the show is to reward the dogs that most closely match their breed standards."
Kay looks forward to judging the classes that will be presented to her at Autumn Oaks and considers it an honor to judge those dogs.
Autumn Oaks takes place Labor Day weekend in Richmond, Indiana.
Guided by the belief that dogs make a difference by being the best partner a human can have in the field, on the job, or in a competition event, UKC is a community for people and dogs to pursue excellence together. Founded in 1898, UKC has been dedicated to enhancing the lives of Dogs That Do More, and their owners, by providing essential resources to help owners and breeders make informed decisions. The dog-human bond is celebrated through family-friendly programs highlighting the instincts and heritage of purebred and mixed-breed dogs alike at over 15,000 licensed events annually.
Back to Coonhound News >