2021 Autumn Oaks Bench Show Judges
Megan Perez & Amanda Alexander
June 1, 2021
UKC Autumn Oaks takes place September 2-5, 2021.
For the judging schedule, see page 1 of the full Autumn Oaks event ad (PDF).
Megan Perez
Clarksville, MO
Born into a family who was very active in the sport of coonhunting, Megan has now personally been involved with coonhounds for 38 years. Throughout those years she enjoyed all aspects including raising and working the hounds whether it be for hunting or showing.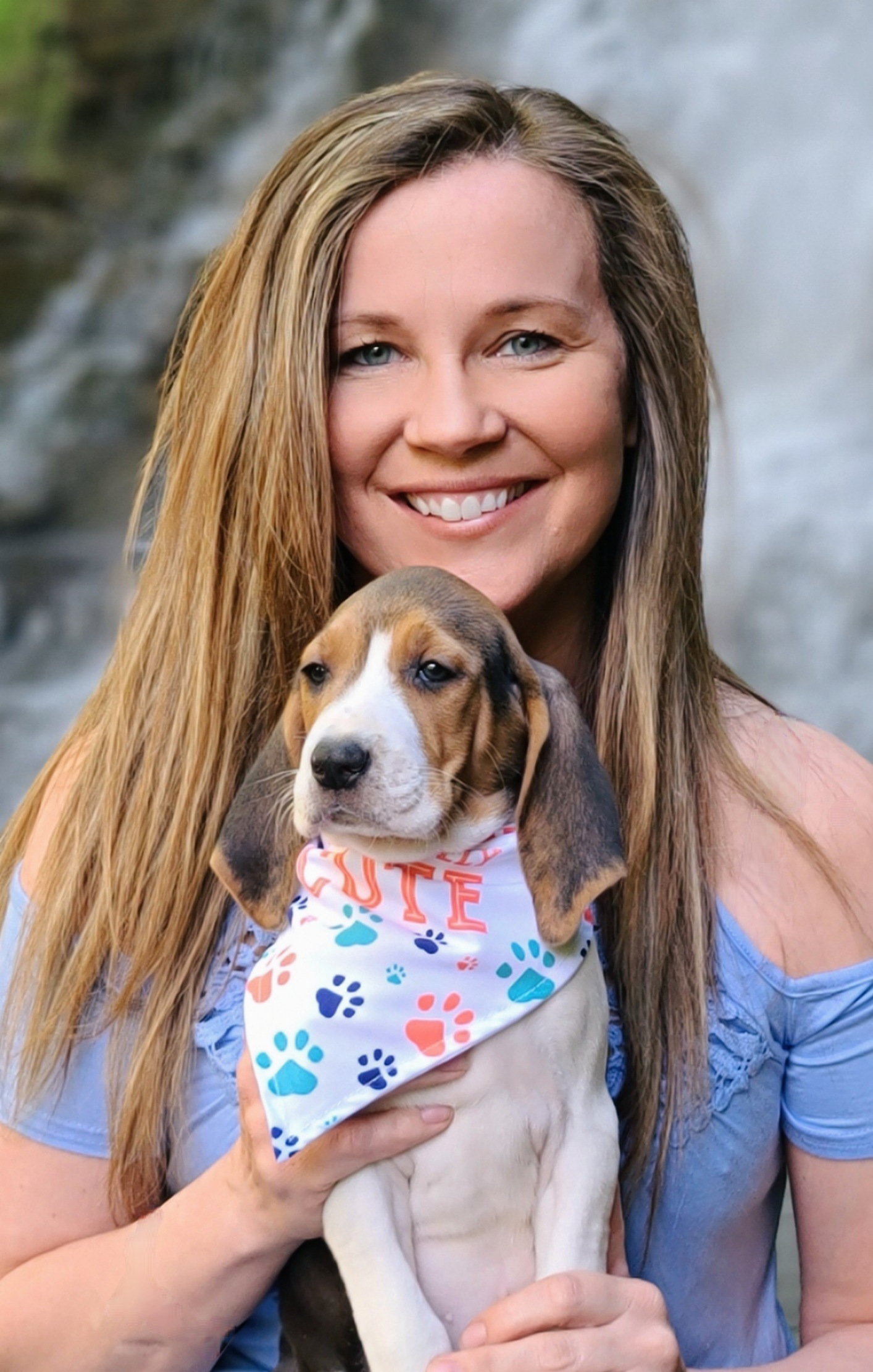 Autumn Oaks Bench Show Judge, Megan Perez
Some of her most prestigious accomplishments with her own dogs include National Grand Champion of Autumn Oaks, UKC World Bench Show Champion, and 2X Purina Nationals Champion.
Megan has held a UKC licensed bench show judge for 13 years. In response to her 2021 Autumn Oaks assignment, she noted: "I am very honored to have been assigned a part of the judging at this year's Autumn Oaks and I am looking forward to seeing many amazing hounds in the ring!"
Amanda Alexander
Homer City, PA
I have owned and operated a Dog Grooming and Boarding Kennel business for over 16 years now. My Dad started my coonhound addiction by hunting his Treeing Walkers and I competed in the hunts, water races, field trials but found my passion in the bench shows. It didn't take long before I had Black & Tans, Blueticks, English, Plotts and Redbones and we continue on breeding, hunting and showing these dogs.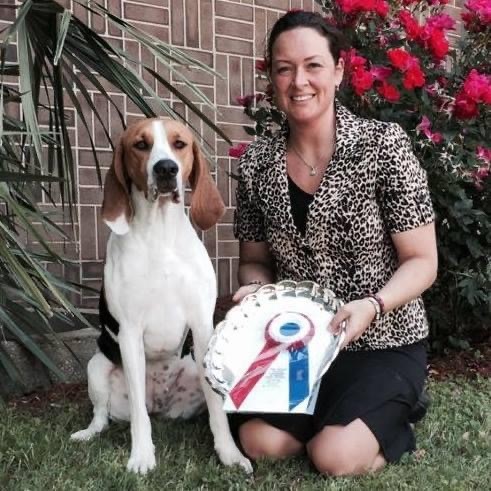 Autumn Oaks Bench Show Judge, Amanda Alexander
I campaigned and have won the first and second year of the Purina Bench Show race. I currently have the top winning English, Plott and Treeing Walker in AKC competitions. I'm an owner/handler and breeder/owner/handler of numerous breed winners at Westminster Kennel Club and AKC Nationals.
I have judged Bluetick, English, Plott, Redbone, and Southeastern Walker Days and State shows. Other major shows I have judged include the 2014 Autumn Oaks, the AKC World Show, the UKC Beagle World Show and the UKC Youth Nationals.
Guided by the belief that dogs make a difference by being the best partner a human can have in the field, on the job, or in a competition event, UKC is a community for people and dogs to pursue excellence together. Founded in 1898, UKC has been dedicated to enhancing the lives of Dogs That Do More, and their owners, by providing essential resources to help owners and breeders make informed decisions. The dog-human bond is celebrated through family-friendly programs highlighting the instincts and heritage of purebred and mixed-breed dogs alike at over 15,000 licensed events annually.
Back to Coonhound News >