Leopard Days Is This Weekend!
March 22-24, 2018
March 22, 2018
Starting today is American Leopard Days in Adams, Tennessee. UKC staff will be attending!
This Purina Points event features bench shows and nite hunts Thursday through Saturday. Thursday activities are for Leopard Hounds only. Friday and Saturday are open to all Coonhound breeds. The complete ad can be found on page 101 in the February 2018 issue of Coonhound Bloodlines. Or search the Events Calendar online for more information. It is sponsored by the American Leopard Breeders Association and hosted by Robertson County Coonhunters Association.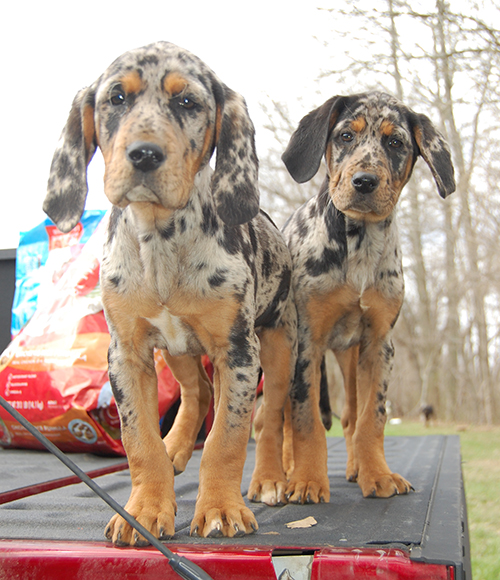 Leopard Days is a chance for hound fanciers to gather and share their common interest, as well as an opportunity to fellowship and cultivate friendships. The American Leopard Hound is an all-purpose tree dog, noted for stamina and extreme desire to please. Learn more about the American Leopard Hound.
A Kalamazoo, Michigan-based company founded in 1898, United Kennel Club is the largest all-breed performance-dog registry in the world, registering dogs from all 50 states and 25 foreign countries. Celebrating the unique Total Dog philosophy, UKC events highlight the instincts and heritage of dogs that look and perform equally well, as more than 60 percent of its annually licensed events are tests of hunting ability, training, and instinct. United Kennel Club prides itself on its family-oriented, friendly, educational events, welcoming both purebred dogs and dogs of unknown ancestry.
Back to Coonhound News >