2019 Coonhound World Championship Bench Show Judges Announced
July 9, 2019
Were happy to announce the judges for the 2019 World Championship Bench Show to be held at the Central Iowa Fairgrounds in Marshalltown, Iowa on Saturday, September 21st.
Judging the First Round is Liz Nidy of Ohio.
The Final Round will be judged by Dr. Tim Hickman of Iowa.
Both judges are well-qualified, and we look forward to having them judge this prestigious event.
Liz Nidy - First Round
Liz Nidy is a native of New Philadelphia, Ohio in Oldtown Valley. Liz, her husband, Chris, and their kennel of Black and Tan Coonhounds now reside in Alliance, Ohio. Liz is an accredited florist and a member of the American Institute of Floral Designers (AIFD).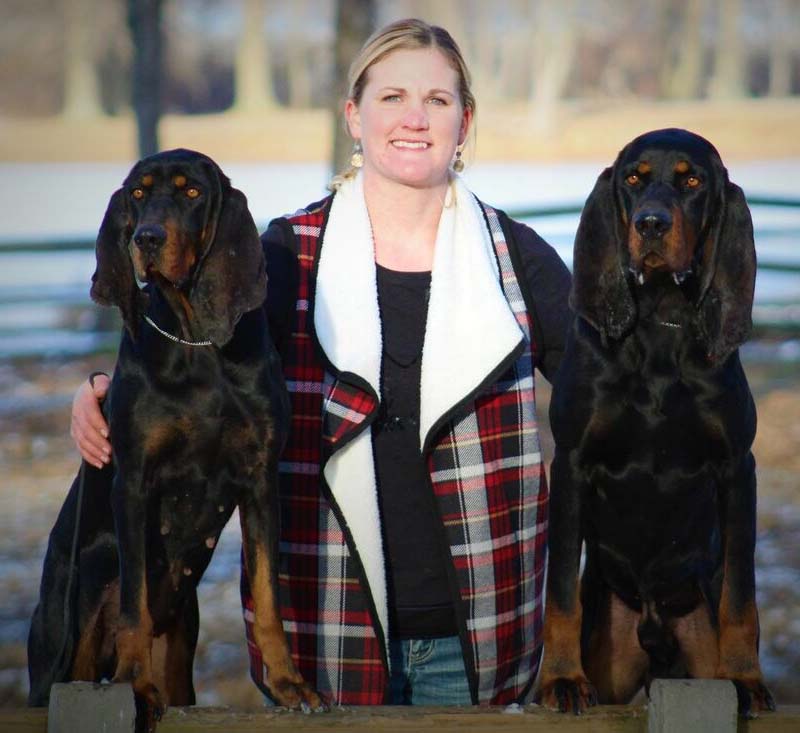 Liz Nidy of Ohio.
Liz grew up on a small farm and originally got her start showing Quarter horses and Holstein dairy cattle. She was introduced to coonhounds by her brother, Chad Stocker, when he brought home a Treeing Walker named Poot in 2004. She received her first Black and Tan Coonhound a few years later as a gift from her neighbor and mentor Ron Stein. Instantly, she fell in love with the breed and hasnt looked back since.
Liz has handled many breeds of coonhounds in nite hunts, bench shows, and conformation shows. She is committed to helping the youth and has made efforts in providing educational opportunities for them. Chris and Lizs goals for their kennel include promoting and breeding for the betterment of the breed and never losing sight of what coonhounds are bred to do.
Liz expressed gratitude by saying, "I just want to say how humbled and thankful I am to UKC for this wonderful opportunity!"
Tim Hickman - Final Round
Tim Hickman resides in Orange City, Iowa. He and his wonderful wife of 36 years, Cindy, have 3 sons, 2 daughters in law and 3 grandsons. Tim is a licensed optometrist and has been in that practice for 35 years.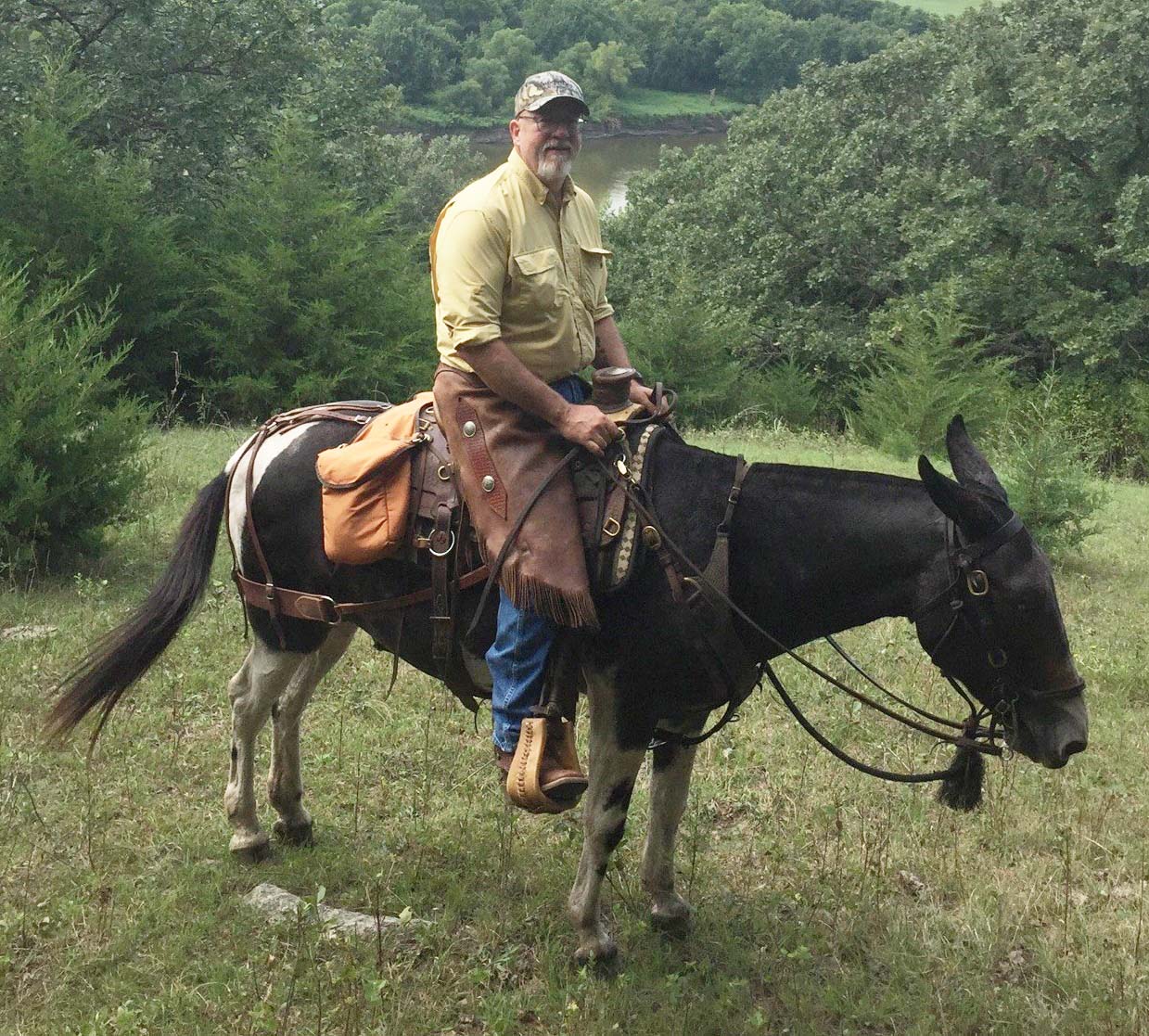 Tim Hickman of Iowa.
Tim is a founding member of the Northwest Iowa Coonhunters Association and has held every office in the association at some point. Tim has also served as President of both the Iowa State Coon Hunters and the National Plott Hound Association, where he currently sits on the board of Directors.
Tim explained about his start in the dog hunting world, "I went on my first coon hunt when I was 8, in 1967, and was hooked. I bought my first hound in 1974, a Plott Hound male, and have been into Plotts ever since. I raise, train and compete with my dogs. I have made several dogs Dual Champions and Dual Grands. I enjoy chasing any game with hounds. I have been active in the sport for a long time."
"I started judging bench shows in the late 80s and have judged all over the country. Some of the shows I have judged are RQEs, Heartland Classic, Iowa Governors Cup, South Dakota State Championship, Plott Days, Autumn Oaks and the 1st Round of the UKC World Championship." said Tim.
Tim went on to state, "I am humbled and honored to be asked to judge the World Championship Final Round. I consider this the highest honor a judge can be asked to perform. I will do my best and look forward to the event. Thank you UKC for this honor."
A Kalamazoo, Michigan-based company founded in 1898, United Kennel Club is the largest all-breed performance-dog registry in the world, registering dogs from all 50 states and 25 foreign countries. Celebrating the unique Total Dog philosophy, UKC events highlight the instincts and heritage of dogs that look and perform equally well, as more than 60 percent of its annually licensed events are tests of hunting ability, training, and instinct. United Kennel Club prides itself on its family-oriented, friendly, educational events, welcoming both purebred dogs and dogs of unknown ancestry.
Back to Coonhound News >