2017 Premier Sunday Best In Show & Altered Best In Show
June 18, 2017
Department: Show Operations
Phone: 269.343.9020
Email: premier@ukcdogs.com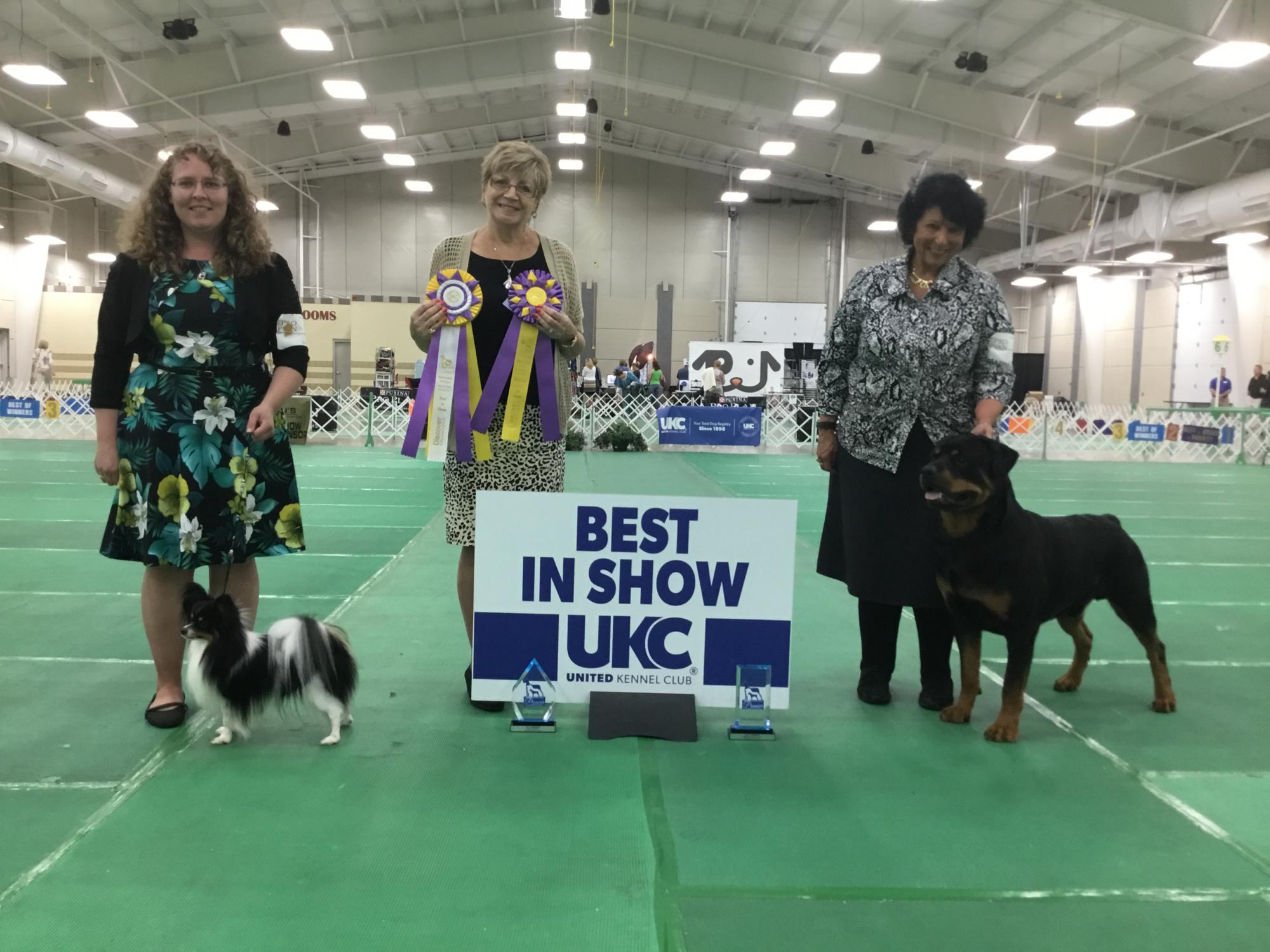 Best In Show: AI PTE USA UFA AC UAGII URO3 CH Windcrest Wild Card Spot, a Papillon owned by Jennifer Harman, Anthony A Harman from Granger, Indiana.
Reserve Best In Show: GRCH Wildhaven's Best Bet Yet, a Rottweiler owned by Mary King from White Cloud, Michigan.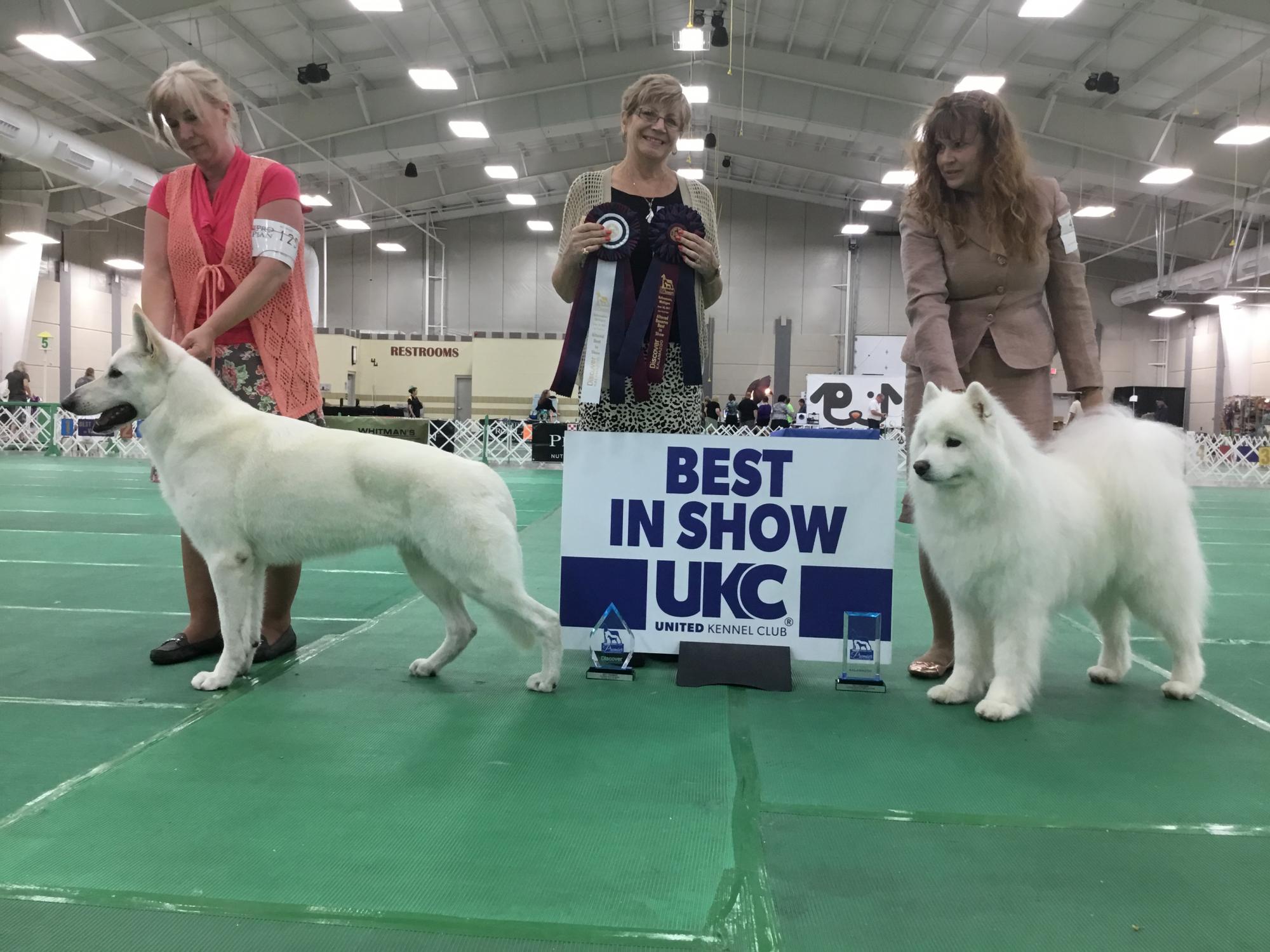 Altered Best In Show: Braehead's Journey Back To Q, a White Shepherd owned by Shannon Seeger from Hemlock, Michigan.
Reserved Altered Reserve Best in Show: Snowshoe's Christmas Eve Giftride , a Samoyed owned by Susan Slagle from Carmel, Indiana.
The official photographer for UKC Premier is Thomas Photography. To have your official win photos featured in the Winners Showcase Program post-event, be sure to visit Thomas Photography this weekend (located in the Main Expo Center).
Full results can be found on our Live Results page.
For event candids, find us on SmugMug!
A Kalamazoo, Michigan-based company founded in 1898, United Kennel Club is the largest all-breed performance-dog registry in the world, registering dogs from all 50 states and 25 foreign countries. Celebrating the unique Total Dog philosophy, UKC events highlight the instincts and heritage of dogs that look and perform equally well, as more than 60 percent of its annually licensed events are tests of hunting ability, training, and instinct. United Kennel Club prides itself on its family-oriented, friendly, educational events, welcoming both purebred dogs and dogs of unknown ancestry.
Back to Premier News >