2017 Autumn Oaks Bench Show and Conformation Show Judges Announced
June 23, 2017
Source: Field Operations Department
Email: fieldoperations@ukcdogs.com

Bench Show and Conformation Show Judges for the 2017 Autumn Oaks, August 31 - September 3 in Richmond, Indiana
View Event Info & Complete Bench Show Schedule
Tim Parr - Osceola, Indiana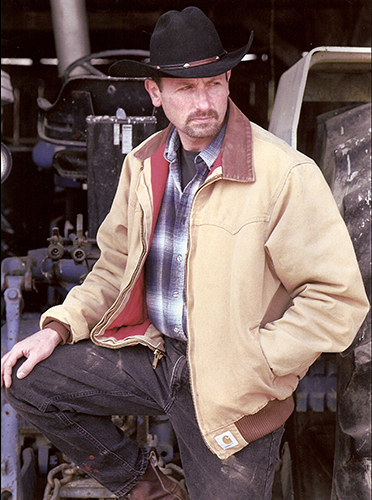 Mr. Parr grew up on a dairy farm in Indiana with dairy cattle, horses, swine, rabbits, and various other animals for 4-H and FFA projects. They had German Shepherd dogs on the farm. In the late 80s Tims interest steered toward another guard dog breed the Dogo Argentino. The breed was developed for hunting big game, including wild boars and pumas. Theyre also known to have strong guarding instincts. To learn more about the unique breed, Tim made the journey to visit a well-known Dogo breeder. While there visiting, he noticed a little female that he that really caught his eye. That dog came home with him that day and she started him on the path of now having shown and bred these dogs for over 25 years. He started showing his dogs in ARBA and in the Argentine Dogo Club Specialties, before switching over to UKC after the breed was recognized by United Kennel Club in 2001.
As the owner and co-owner of both parents, Tim Parr is the breeder of CH JCM WDS'04 Stilwater's Drift Away - the winner of the Jr World Show held in Brazil in 2004. In fact, she is one of only two pirates (Dogos with a patch of dark hair over one eye) who have won at a world show. To date, Tim Parr is one of only two American Dogo Breeders that have ever won at a world show. Tim was also owner of GR CH Kan De Las Aguas Mansas the first UKC Grand Champion titled Dogo in the US.
Tim has now been judging dogs for over ten years, and says,"Two of my highlights in my judging career are judging the UKC Premier and judging in Italy. I look forward to this assignment at Autumn Oaks."
Mary-Lynn Jensen, Ph.D. - Windermere, Florida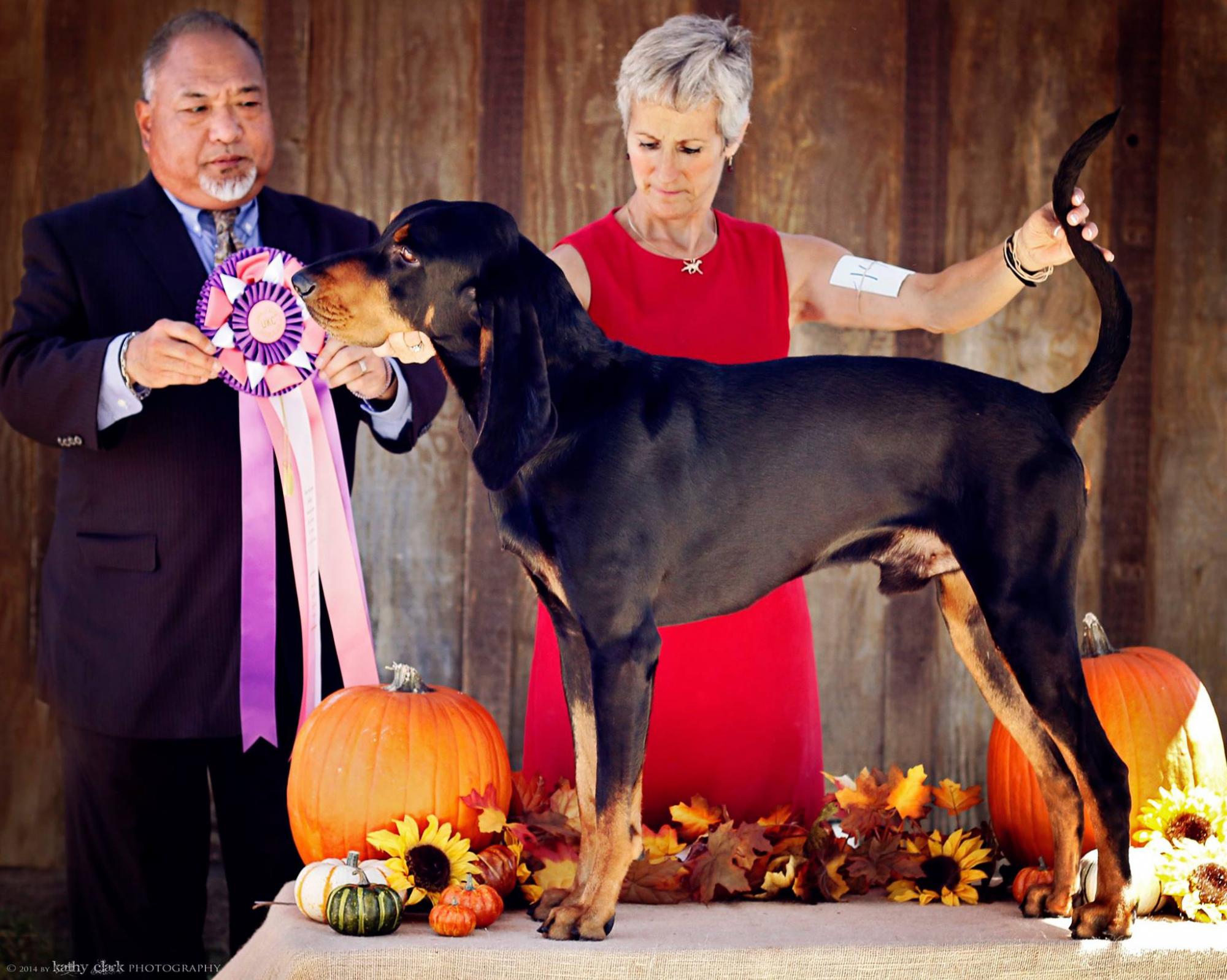 Mary-Lynn Jensen has been involved in dog sports for nearly 30 years. Originally starting with Dalmatians, she has bred, owned and/or exhibited dogs from each of the groups and has titled home-bred Dalmatians, Rhodesian Ridgebacks, Black & Tan Coonhounds, French Bulldogs, German Wirehaired Pointers and German Shorthaired Pointers.
Not limited to conformation events, she's also exhibited dogs in coonhound bench shows, obedience, rally, agility, coursing and Dalmatian road trials. Mary-Lynn believes that a dog should be able to do what it was bred to do.... and look darn good doing it! She's very honored to be asked to judge at the Autumn Oaks show where some of the country's finest coonhounds of all types will be exhibited.
Amber Carrol - Hindsville, Arkansas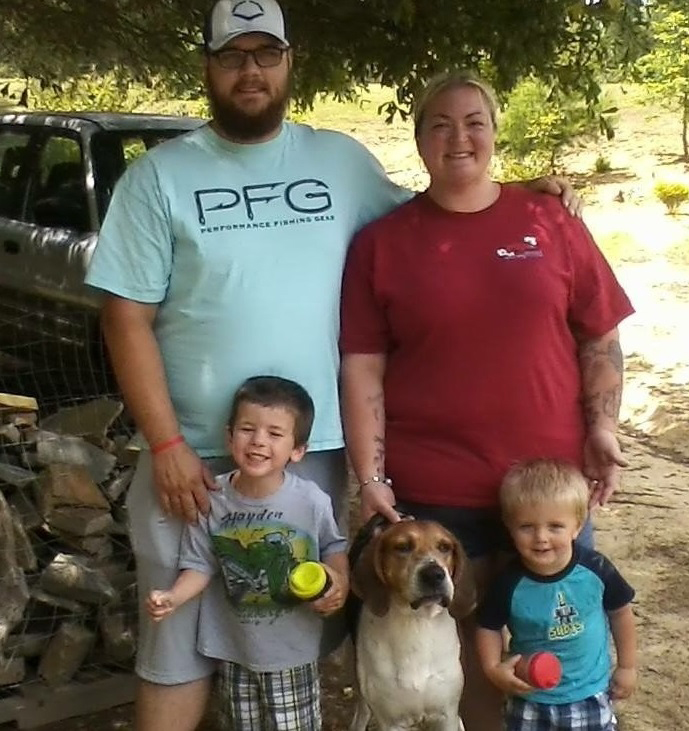 Amber currently resides in Hindsville, Arkansas with her husband, Derek; and their two children, Hayden and Marshall. She is a Food Safety and Quality Assurance Manager for Tyson Foods, Inc.
She has been actively exhibiting coonhounds in bench shows and all-breed shows since she was 10 years old; although she has taken the last couple of years off to focus on her career and her family. Amber recalls her love affair with coonhounds starting when she obtained her first coonhound puppy at the Winter Classic in 1991, a Bluetick Coonhound named Nicky.
"After the first show that I was able to show Nicky at, I was hooked on coonhounds and the rest is history," Amber said.
Amber currently owns all 7 breeds of coonhounds and prides herself in not being "color blind." Amber has owned several dogs over the years that have been successful in both the bench show and all-breed rings, but there are four that really stand out in her mind as being her favorites: GR CH 'PR' Voigt's Smooth Tex, CCH GR CH 'PR' Dry Creeks Bred To Be Immortal, AKC CH CCH GR CH PR Dry Creeks Blackhawk nThe Shadows and of course Purina Outstanding Bench Show Coonhound WSHOWCH NGRCH CCH GR CH 'PR' Drycrk Misdemeanors Lil Felony.
Amber looks for dogs that are in working condition that can cover any type of terrain without tiring, and of course that are true to their standard. She has judged numerous shows over the years including state shows, youth events across the United States, UKC Youth Nationals, UKC Winter Classic and the first round at the UKC World Championships.
When Amber started showing dogs she said that one of her ultimate goals was to of course win Autumn Oaks and eventually judge it. This judging assignment will allow Amber to achieve that goal as well as give her the trifecta of judging all three national UKC events. Amber is extremely excited about her judging assignment and being able to judge the best of the best.
Daniel H. Mazalic - Minerva, Ohio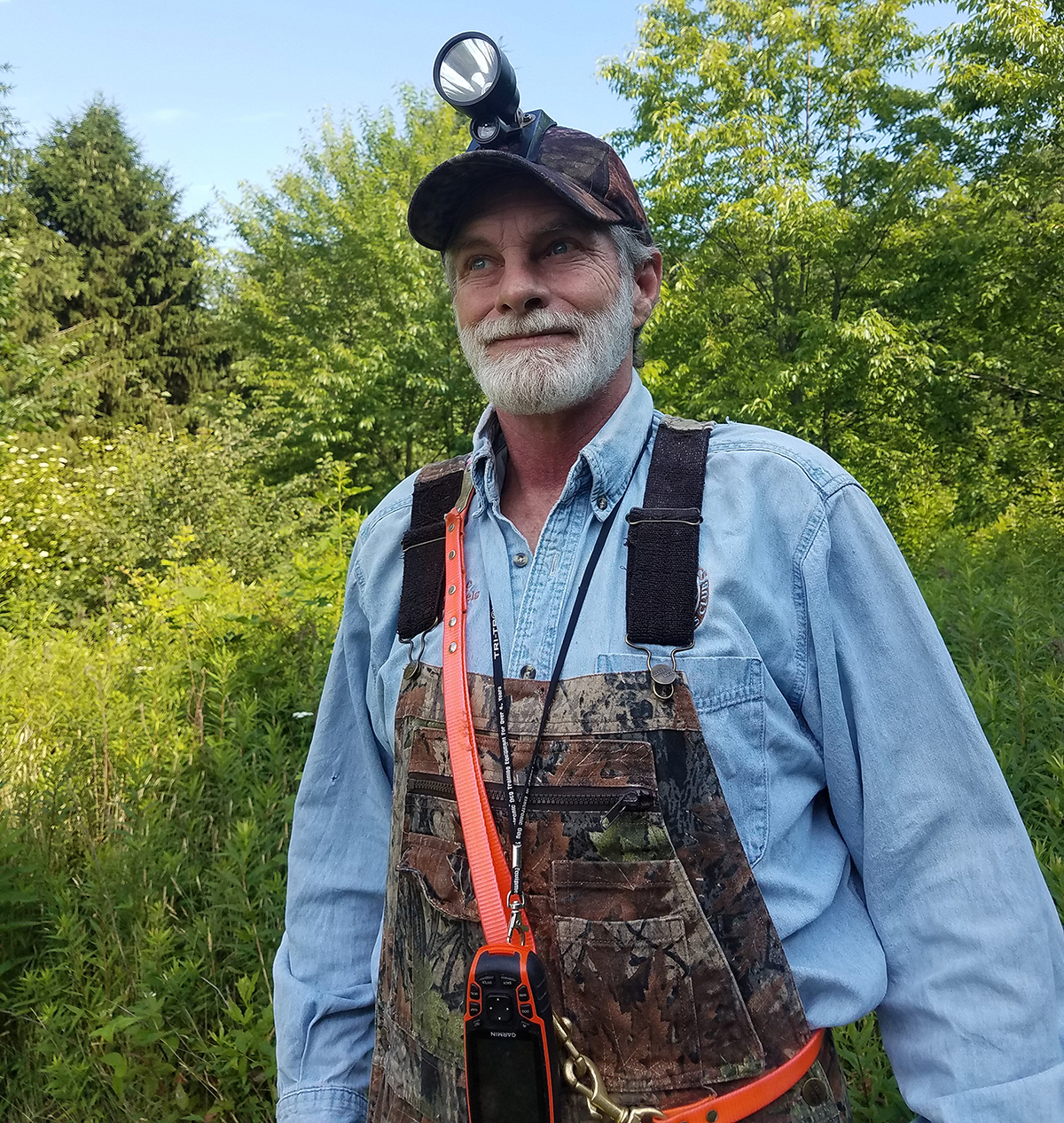 Dans passion for hounds began at a young age. His family had a pair of grade hunting beagles that were family pets and all-purpose hunting dogs. Small game hunting was a family sport that included stepfather Sam, mother Cathy, and brothers Al and Ed. Great memories were gained from the hunting adventures with family, friends, and hounds.
Involvement in dog sports started in 1972 when Dan was given his first registered show Beagle. He showed the dog to its championship and then finished a second champion in his first year. As a youth handler with average show dogs, Dan developed an interest in the Junior Handling program. It was through that program that he began developing knowledge of the Beagle breed and how to present a dog in the show ring. Reading every book available, attending as many seminars as possible, and discussions with veteran hound breeders fostered his interest in pure-bred dogs. Experience was gained in many breeds by helping other breeders and professional handlers. Dan earned the number one ranking in the Junior Showmanship program with both Beagles and Dalmatians before High School graduation. His success in the Beagle breed included multiple Hound Group Wins, National Beagle Club Specialty wins of Best of Opposite Sex, and Best Female. His first litter received the Dog World Award for excellence. Those hounds are found in the distant pedigree of some of the top winning hunt competition Beagles currently in the UKC system. Dans love of the hound breeds and his commitment to the youth of our sport started at a young age.
In the early 90s Dan started showing in UKC Multi-breed and All-Breed shows. The relaxed, family oriented UKC system of shows became the dog sport venue that he and his mother pursued with both Beagles and Dalmatians. Dans extensive knowledge of pure-bred dogs helped him earn his license as a UKC All-breed Show judge. Dans mother retired from showing in 2000 and he began searching bloodlines in the UKC hunting Beagle format for a competition hunting Beagle.
Dan recalls, "In 2001 I made a drive to West Virginia to meet with a gentleman named Dale Prunty. He had a young dog that he thought might have some potential. We talked for hours and at the end of our visit Dale decided to take a chance on me, and I decided to take a chance on the pup."
The rest is all a matter of history. GRHBCH GRCH White River Beau Of Touchstone earned his way into the Hunting Beagle Hall Of Fame. He was the #1 All-Age Male Hunting Beagle in 2003 and 2005. He was the #1 Hunting Beagle and #2 Bench Show Beagle in the same year. A true Total Dog with exceptional hunt characteristics combined with great physical structure. Beau sired multiple pups that became #1 in the UKC Hunting Beagle performance format as well as multiple World Show and National Bench Show winners. Dale Pruntys mentorship helped Dan develop a more extensive understanding of the direct correlation between excellent physical structure and excellent hunt performance.
Dan has judged coonhounds for multiple registries. He was an Honor Graduate of the Army Academy of Health Care Science and served in the United States Army Reserve for a couple of years. He transferred to active duty with the United States Air Force and served as a Non-Commissioned Officer in support of Operation Desert Storm. Dan also earned college credits at Kent State University, Malone College, Walsh College, Belmont Technical School, and Ohio University.
A Kalamazoo, Michigan-based company founded in 1898, United Kennel Club is the largest all-breed performance-dog registry in the world, registering dogs from all 50 states and 25 foreign countries. Celebrating the unique Total Dog philosophy, UKC events highlight the instincts and heritage of dogs that look and perform equally well, as more than 60 percent of its annually licensed events are tests of hunting ability, training, and instinct. United Kennel Club prides itself on its family-oriented, friendly, educational events, welcoming both purebred dogs and dogs of unknown ancestry.
Back to Coonhound News >