October 20 & 21, 2018
Pomeroy, Ohio
Hosted by Big Bend Beagle Club
Double State Race Points
About Performance Pack World
The UKC Performance Pack World sees some of the best Beagles in the country. At this family-friendly event, spectators and competitors alike should plan to find an exciting weekend full of top-notch Beagles doing what they do best.
In Performance Pack events dogs are drawn to 5 dog casts and sent to the field with a judge who stays with the dogs as they run a track. Judges evaluate each dog in the pack on their ability to accurately run a rabbit. In the end the judge tabulates the scores he has accumulated on each dog and a winner is announced.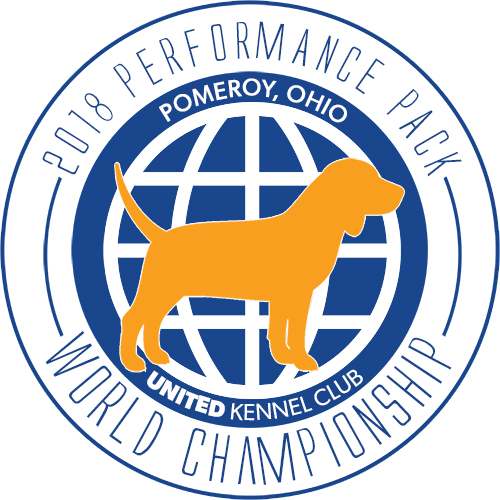 Event Info
Entries will be taken both Friday night and Saturday morning.
Friday Entries: 5 p.m. - 6 p.m. Entry Fee: $30
Saturday Entries: 6 a.m. - 7 a.m. Entry Fee: $30
General Information
This event is open to all UKC registered Beagles. Single registration will be available and open at time of entry. All dogs will be drawn out as one category regardless of degrees held. All rounds will be 60-minute hunts. All cast winners of each round will be eligible for the following round.
Location: Meigs County Fairgrounds, 45769 Fairground Rd, Pomeroy OH 45769
There is no camping at the fairgrounds.
Local Contact
Ryan Varian 740.416.0976
Justin Goode 740.416.0527
UKC Contact
Beagle Field Operations
100 East Kilgore Road
Kalamazoo MI 49002
269.343.9020
Email UKC about Performance Pack World
Lodging
Quality Inn
577 State Route 7 N
Gallipolis OH 45631
740.446.0090
Super 8 by Wyndham
321 Upper River Rd
Gallipolis OH 45631
740.578.9535
Hampton Inn
444 Upper River Rd
Gallipolis OH 45631
740.446.8000
Knights Inn
260 Jackson Pike
Gallipolis OH 45631
740.446.7071