Introducing New Coonhound Field Representative: Philip Foster
Welcome!
March 25, 2019
We are pleased to introduce and welcome Phillip Foster of Belton, South Carolina to our team of Coonhound Field Representatives. His wife, Sharon, brought two daughters into their marriage, who have now also blessed them with two grandchildren with another on the way. Phillip is employed by AT&T working as a machine operator. When hes not busy with family affairs, club duties at the Tri-County CHA in Elberton, Georgia, or chasing ringtails with his hounds, he enjoys calling turkeys in his free time during season.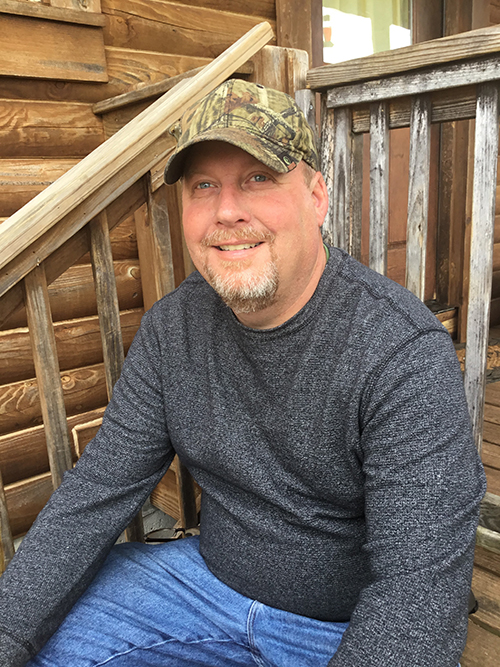 Phillip Foster of Belton, South Carolina is the newest UKC Coonhound Field Representative.
Phillip started coon hunting nearly 40 years ago and has been actively participating in UKC events for the past 30 years. English Coonhounds have been his breed of choice and suited him well over these years. One of the things he enjoys most when it comes to coonhounds is training young dogs and watching them develop into finished hounds. One of those was a Dual Grand female named Fosters Lockdown B Indy. She is one that he raised and trained and found the winners circle more than any other hound he ever owned. Shes made an appearance in the Top 100 of the World Championship on several occasions. Under UKC's current championship degree format, Indy is a GRNITECH4 with four cast wins towards #5. She is currently 10 cast wins shy of a UKC Hall of Fame title. Now coming nine years of age this year, Philip is thinking the old girl may still have it in her to reach that goal.
Experience with coonhounds, actively involved with putting on events, extensive nite hunt judging experience, a continuous study on nite hunt rules, character that is above reproach, and a good reputation in all those avenues is what UKC looks for in a candidate. Philip Foster exceeds that standard and we're pleased to have him accept this position.
The duties of UKC's Coonhound Field Reps include serving as the event official for the World Championship, Autumn Oaks, Winter Classic, and any other assignments that might come along. UKC looks forward to working with Mr. Foster. Please join us in welcoming him to an outstanding group of individuals who are currently serving as well as those who have served in the past.
A Kalamazoo, Michigan-based company founded in 1898, United Kennel Club is the largest all-breed performance-dog registry in the world, registering dogs from all 50 states and 25 foreign countries. Celebrating the unique Total Dog philosophy, UKC events highlight the instincts and heritage of dogs that look and perform equally well, as more than 60 percent of its annually licensed events are tests of hunting ability, training, and instinct. United Kennel Club prides itself on its family-oriented, friendly, educational events, welcoming both purebred dogs and dogs of unknown ancestry.
Back to Coonhound News >