UKC Sends Best Wishes to Outgoing Director of All-Breed Sports, Hannah Tsui
Thank you for 4+ years of outstanding service!
December 17, 2021
Please join us in wishing a supportive farewell to Hannah Tsui as she leaves the UKC team. Hannah has been with UKC for 4.5 years and helped steer the UKC All-Breed Sports team toward a dynamic future. Hannah has left UKC for another opportunity, and we wish her the best of luck!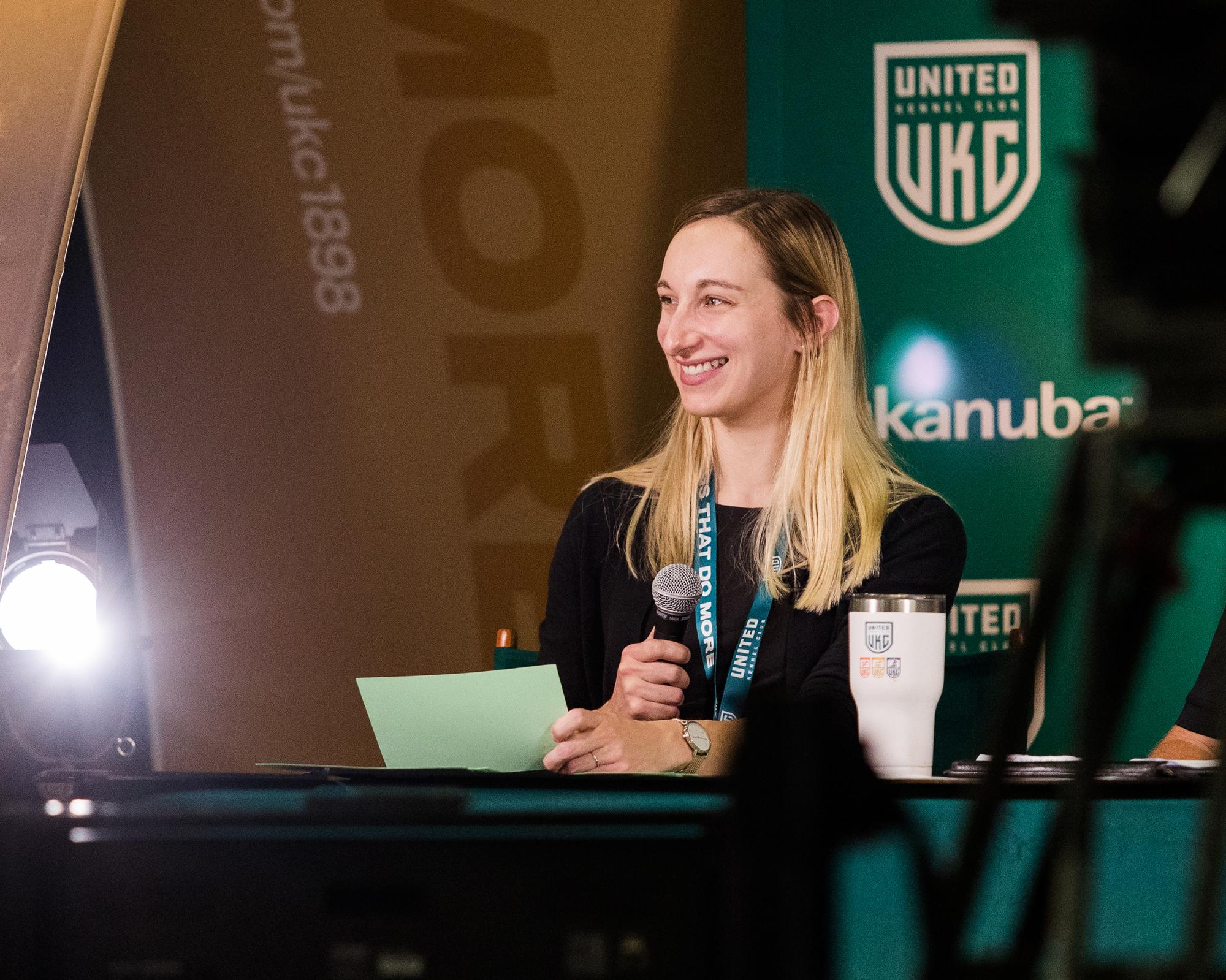 "Being part of the UKC team has been such a pleasure for me," Hannah said.
"I've enjoyed working on these excellent programs, putting on and attending dog events, and most importantly, getting to know all of you and share in your joy as you earn titles and truly embody the UKC spirit. UKC has a bright future ahead and I'm thankful to have been a part of this organization," Hannah added.
The UKC All Breed Sports team remains ready to assist. New developments related to the role of Director of All-Breed Sports will be announced as they are finalized.
Thank you, Hannah, and best of luck on your next chapter!
Guided by the belief that dogs make a difference by being the best partner a human can have in the field, on the job, or in a competition event, UKC is a community for people and dogs to pursue excellence together. Founded in 1898, UKC has been dedicated to enhancing the lives of Dogs That Do More, and their owners, by providing essential resources to help owners and breeders make informed decisions. The dog-human bond is celebrated through family-friendly programs highlighting the instincts and heritage of purebred and mixed-breed dogs alike at over 15,000 licensed events annually.
Back to All-Breed Sports News >