2022 Coonhound World Championship Bench Show Judges
The 2022 Coonhound World Championship Bench Show will be September 24
December 8, 2021
Source: Trevor Wade
Job Title: Coonhound Program Manager
Email: twade@ukcdogs.com

The 2022 UKC Coonhound World Championship will be held September 22 through 24th.
The Bench Show will be held September 24, 2022.
The UKC Coonhound World Championship Bench Show Judging Procedure:
All hounds show together regardless of degrees.
Males and females are shown separately.
In Round 1, one male and one female will be selected from each breed to move on to Round 2.
In Round 2, one male and one female will be selected, from all the breed winners, to move on to the Final Round.
In the Final Round, the judge will select one hound as the World Champion. The other dog will be recognized as the Opposite Sex winner.
Lory Galbreath will judge Round 1. Vallen Nelson will judge Round 2 and the Final Round.
Lory Galbreath
My husband Mike and I live in Cabot, Arkansas and I am a Senior Loan Assistant with Centennial Bank. I began showing coonhounds in 1996 when Mike bought Spankys Whistlin Dixie, an English female who I later made into my first Grand Show Champion.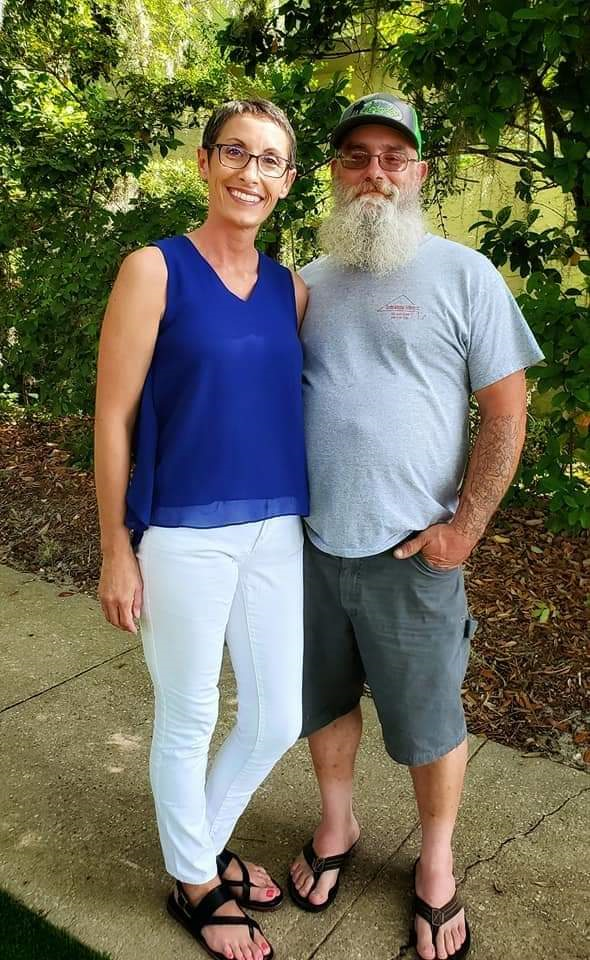 2022 Coonhound World Championship Rd. 1 Judge Lory Galbreath
I started showing at the national level with Lorybell, my beloved Treeing Walker hound who had several prestigious wins over the years right up until I retired her in 2012. Since then, I have had the opportunity to raise, train, and handle some beautiful hounds, including my final hound to show, NGRCH GRCHHOF CCH PR Spankys Rockin Blue PopaCap. Rocky has taken me places and made dreams come true that I could have never imagined. Some of his wins include, National Grand Champion, 2x World Bluetick Breed Winner, Overall Purina Nationals Show Champion, and 3x Breed Winner at Purina Nationals. The most notable and final dog show for Rocky and I was the 2021 Westminster Dog Show.
Since retiring from showing hounds, Mike and I have taken up kayaking, camping, and enjoying more time with our grandchildren. We still own a few hunting females but now it is just about having fun hunting and enjoying being outdoors.
I am so grateful for the opportunities UKC has given me judging the Winter Classic and now the UKC World Bench Show Championship.
Vallen Nelson
Vallen Nelson was born April 15, 1954, in Joplin, Missouri where he has lived his entire life. He has been married to Katharine Nelson for almost 24 years and they have eight kids with one still living at home that they have raised since he was 6 months old and is now almost 13 years old. They have 14 grandchildren and 2 great grandchildren. Vallen has been in the wholesale grocery & confectionery business for 50 years and has been an ordained Christian Minister since 2003.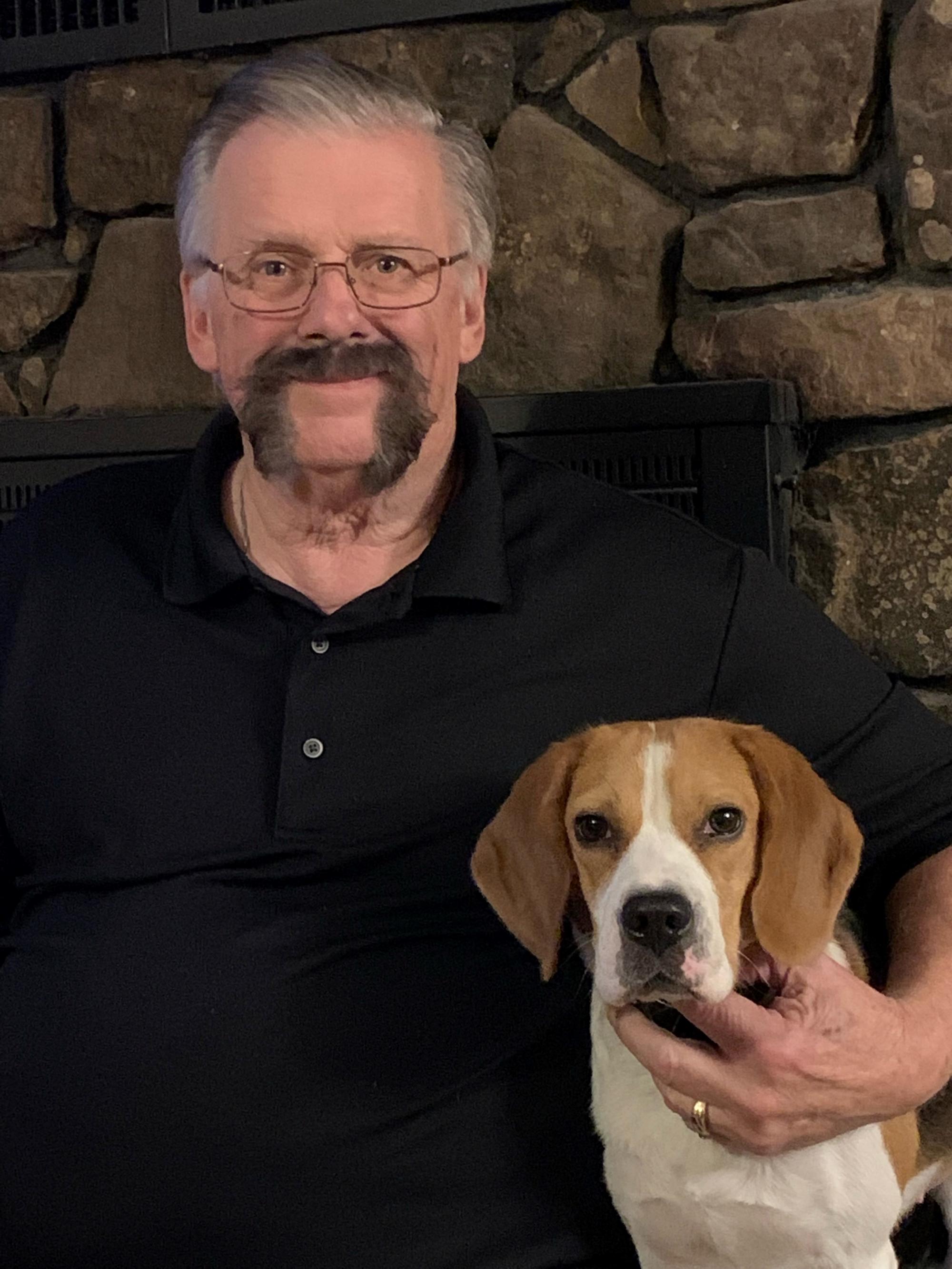 2022 Coonhound World Championship Rd. 2 & Final Round Judge Vallen Nelson
Vallen is honored and humbly appreciates the call to judge the final round of this prestigious UKC World Show. Some of the shows he has previously judged are UKC Autumn Oaks, UKC Winter Classic, AKC World Show (2 times), ACHA World Show, Grand American, Black & Tan Days, and Treeing Walker Days along with other breed shows, multiple State shows. Most recently Vallen judged the show at the 2021 UKC Youth Nationals in Miami, OK.
Some of Vallens most prestigious wins were with a Treeing Walker female named Little Walnut Tammy. Tammy was an AKC World Show Champion, ACHA World Show Champion, PKC World Show Champion, WCCHR World Show Champion, and NKC Little World Show Champion. She had wins at Autumn Oaks, Winter Classic, and TWBFA Walker Days. She has been inducted into the SWTWA Hall of Fame & SETWA Hall of Fame and was a reproducer of the worlds youngest Grand Bench Show Champion at four months and 14 days old, Little Walnut Tammys Honey B. B produced UKC World Show Champion Cherry Creek Banjo Rick, owned by Scott Houston. The 1993 and 1995 UKC World Show Champion Opposite Sex Winner, Little Walnut Flying Hawk, was a son of Tammy.
Vallen added to his list of prestigious wins by winning the Overall National Grand Champion at Autumn Oaks with Comanche Jr and with Ozark Mtn Lil Rebel. Both were Treeing Walkers. He won the first Battle of the Breeds at Ada, OK with Little Walnut Mister Hawk and followed that up with winning the American Heritage in Texas with Table Rock Ruby owned by Junior Lasseter. Vallens most recent show win was the 2021 UKC World Show with his beagle named Little Walnut Feeling Frisky. In 2019 he showed Friskys mother, Burkes Treasure of Diamonds, to win the UKC World Show for her 2nd time.
He would be amiss to exclude the great hunting dogs he has had over the years including GRNITECH Indian Creek Sounder, GRNITECH PR Kansas Rock II, GRCH GRNITECH PR Banjos Stylish Jed, GRNITECH GRCH PR White River Blue Getter HTX12, NGRCH WSHOWCH GRNITECH GRCH Emis Hammering Honest Abe HTX6, and GRCH GRNITECH PR Little Black Walnut Genesis. His favorite hound that he had from the day she was weaned was GRCH GRNITECH PR Nelsons Flying Sally, who in 1982 placed 6th and was awarded High Scoring Treeing Walker female in the UKC World Hunt. Sally went on to achieve Top 10 in the Purina Award.
Vallen would again like to say thank you to the good Lord Jesus for the many friends he has met through these hounds and to Allen Gingerich and the UKC Staff for all the hard work they do for this organization.
Guided by the belief that dogs make a difference by being the best partner a human can have in the field, on the job, or in a competition event, UKC is a community for people and dogs to pursue excellence together. Founded in 1898, UKC has been dedicated to enhancing the lives of Dogs That Do More, and their owners, by providing essential resources to help owners and breeders make informed decisions. The dog-human bond is celebrated through family-friendly programs highlighting the instincts and heritage of purebred and mixed-breed dogs alike at over 15,000 licensed events annually.
Back to Coonhound News >